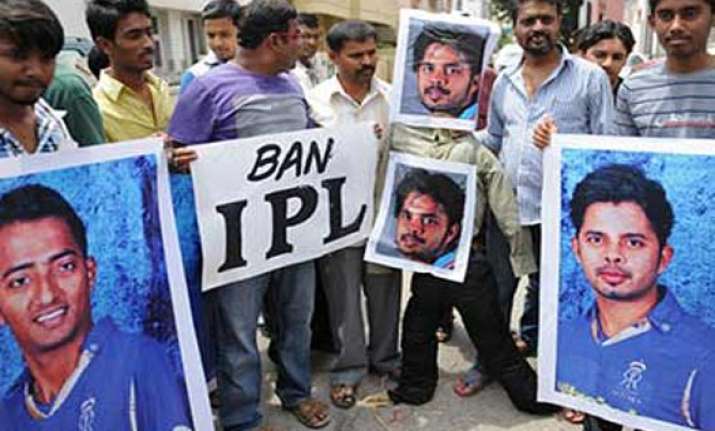 Chennai, May 21:  The Crime Branch today arrested the alleged kingpin in the IPL betting racket while conducting searches here.
Police conducted searches at the house of the alleged kingpin Prashanth and recovered some mobile phones and laptop besides some documents and cash. Police did not elaborate on the seizure but said they would seek his custody for further interrogation.
Searches were also conducted at the houses of two other 'absconding' bookies, they said.
So far there were no links between the bookies and cricketers but investigation was on from various angles, an official said.
On May 17, a day after three Rajasthan Royals cricketers including pacer S Sreesanth were arrested for alleged 'spot-fixing', the Crime Branch claimed to have busted a betting racket here with the arrest of six bookies besides recovering Rs 14 lakh cash, mobile phones and laptops.  Prashanth, who was believed to have been absconding, was detained here yesterday.
All the bookies have been arrested for criminal conspiracy and cheating under the Indian Penal Code and Tamil Nadu Gambling Act.