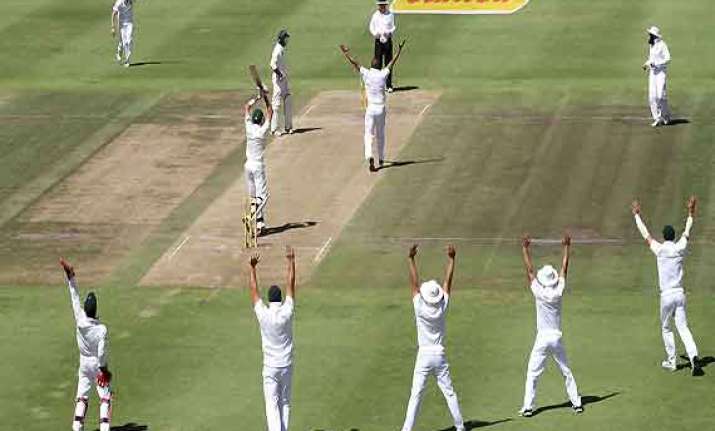 Dubai, United Arab Emirates: Security personnel threw out two Pakistani expatriate from Dubai International Cricket Stadium on Friday for allegedly hurling abuses at the Pakistan cricketers during the second test.
The third day's play between Pakistan and South Africa was stopped for nearly five minutes before lunch as Pakistan captain Misbah-ul-Haq complained to on-field umpires Rod Tucker and Ian Gould about the misbehavior of the spectators.
Soon after, two security officials removed Siddique Amin and Mushtaq Amin from the stands.
Dubai Sports City spokesman says the "two individuals were shouting comments in contravention of the ICC anti-racism code which prohibits the use of language that is offensive, insulting, humiliating, intimidating or vilifying."