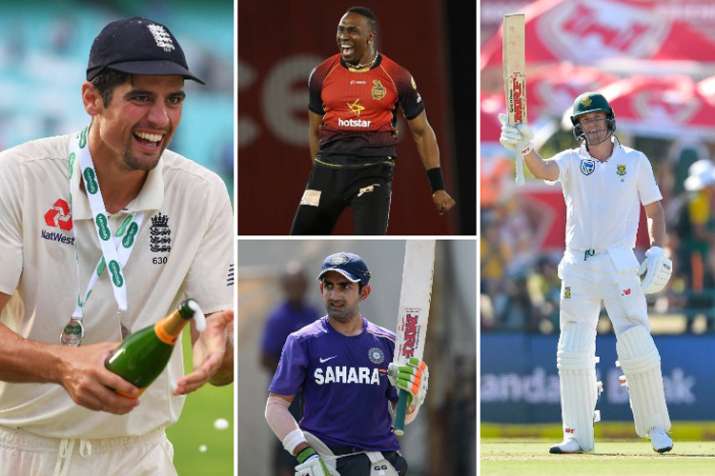 Cricket is a game of uncertainties. You could be the best batsman in the world at a point of time but it is inevitable that a dip in form is always lurking close by. It happens to the best of cricketers and also naturally with growing age and slowing reflexes, cricketers are always trying to keep pace with the times. Because if you don't, one runs the risk of becoming redundant soon enough, especially with the amount of talent coming up through the ranks across teams. However, some players prefer to bid adieu to the game on their own terms.
As the year 2018 draws to a close, we look back at such cricketers who bid farewell to the game after serving it for a long time. While the likes of AB de Villiers and Alastair Cook managed to leave on their own terms while still making runs, few others like Gautam Gambhir had to retire after not finding favour with their respective national teams. Here's a look:
AB de Villiers
In a surprising decision on May 23, South Africa's star batsman AB de Villiers announced his retirement from international cricket with immediate effect. The right-handed batsman played 114 Test matches, 228 ODIs and 78 T20 internationals for South Africa and scored over 20,000 runs for his country.
De Villiers made the announcement on Twitter by posting a video message for the fans. Elaborating on his decision, de Villiers said he was "tired" and "running out to gas", and thought it was the right time to move on. The decision has come just four days after he played for the Royal Challengers Bangalore in IPL 11.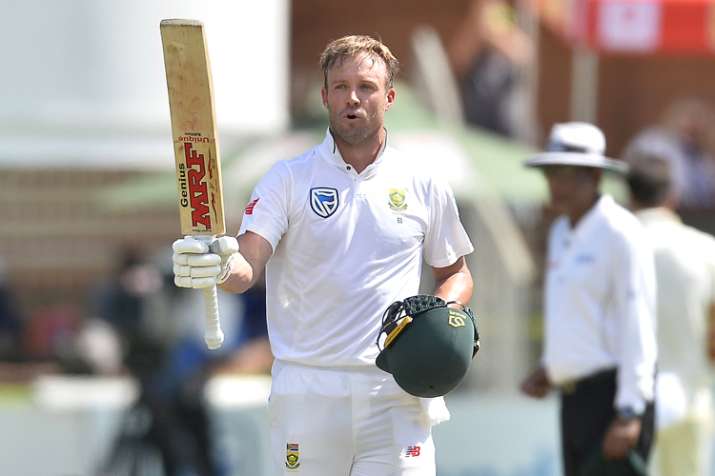 The 34-year old cricketer made his international debut for Proteas in 2004 against England in the Port Elizabeth Test. Widely hailed as a modern-day great, de Villiers is easily the biggest cricket icon across the globe with an unparalleled fan following.
De Villiers holds the record for fastest fifty, fastest hundred and fastest 150 in ODI cricket.
Alastair Cook
Former England captain and opener Alastair Cook on September 3 announced his retirement from international cricket following his team's series triumph over No.1-ranked Indian Test team in Southampton.
Cook endured a lean summer at the top of the order for England, averaging only 15.57 in seven innings against India. But he achieved a unique feat of making a fifty and a hundred in both his debut and final Test match. He also surpassed Sri Lankan Kumar Sangakkara to become the fifth highest Test run scorer of all time.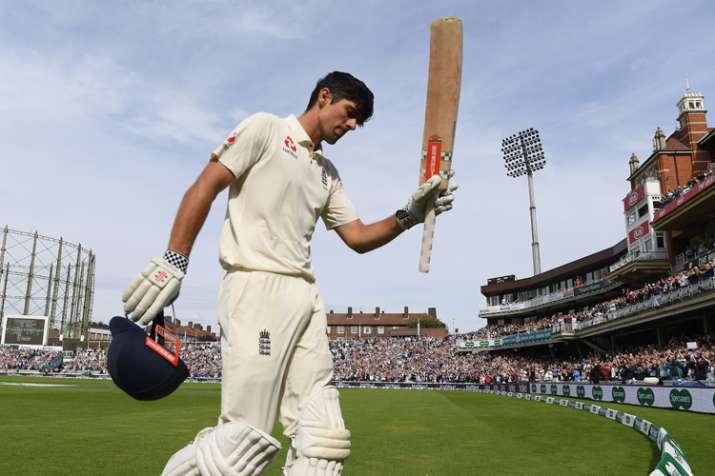 "After much thought and deliberation over the last few months I have decided to announce my retirement from international cricket at the end of this Test series against India," Cook said in a statement released by the ECB.
"Although it is a sad day, I can do so with a big smile on my face knowing I have given everything and there is nothing left in the tank. I have achieved more than I could have ever imagined and feel very privileged to have played for such a long time alongside some of the greats of the English game. The thought of not sharing the dressing room, again, with some of my teammates was the hardest part of my decision, but I know the timing is right," the statement read further.
West Indies all-rounder Dwayne Bravo made a sudden announcement of his retirement from international cricket. He, however, will continue to play T20 franchise cricket all over the world. At 35 years of age, Bravo has mostly been out of the international West Indies side due to numerous issues with the West Indies Cricket Board (WICB).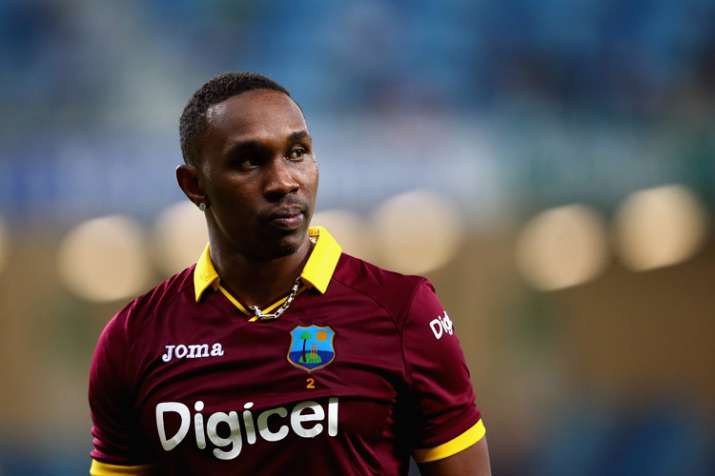 Recently the WICB released a list of 25 probables for the next year's ICC World Cup which didn't include Bravo's name. This might have triggered the all-rounder to retire earlier than he would have hoped. A statement from Bravo was published in Trinidad and Tobago newspaper, Newsday that read: 'Today I want to confirm to the cricket world that I have officially retired from international cricket in all formats of the game. After 14 years when I made my debut for the West Indies, I still remember that moment I received the maroon cap before walking onto the Lords Cricket Ground against England in July 2004. The enthusiasm and passion I felt then, I have kept with me throughout my career.
In a career that spanned across 14 years and 270 international matches, Bravo has scored more than 6000 runs while taking 337 wickets proving to be a genuine all-rounder for his nation. But of late his career has mostly been noticed for piling up impressive performances for T20 leagues all around the world including the Indian Premier League (IPL) where his skills as a shorter-format player blossomed to the fullest.
Gautam Gambhir
India opener and hero of India's 2011 World Cup final against Sri Lanka, Gautam Gambhir on December 4 announced his retirement from all formats of the game. Gambhir last played for India in Tests against England in November 2016. While his last appearance in ODIs was against the same opponents in January 2013 while in T20Is against Pakistan in December 2012. Gambhir made the announcement via a video message which was posted on his social media accounts.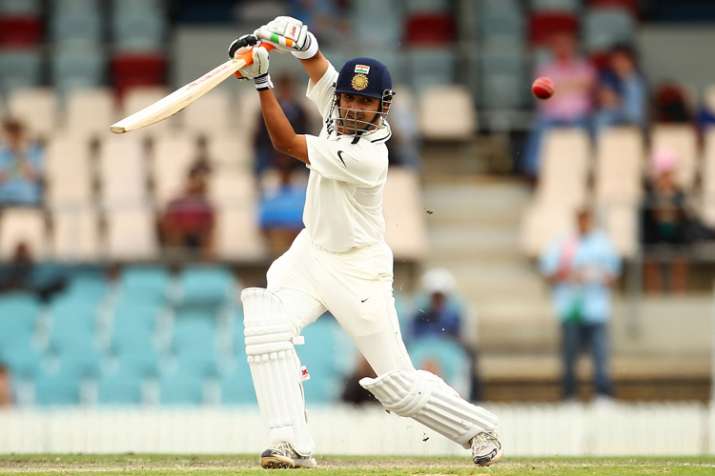 "The most difficult decisions are often taken with the heaviest of hearts. And with one heavy heart, I've decided to make an announcement that I've dreaded all my life," Gambhir wrote in his post. Gambhir, who played a pivotal role in India's two World Cup triumphs, said the "irritable noise of 'It's over Gauti'" has triumphed over his will to continue. The aggressive opener was India's top-scorer in the finals of the 2007 World T20 in South Africa and the 2011 ODI World Cup, both of which the country won. 
Honourable mentions: 
Munaf Patel
India 2011 World Cup team member Munaf Patel announced his retirement from international cricket. The right arm fast bowler was once an integral part of the Indian team and lift the World Cup trophy after 27 years. The 35-year old played his last match for the Men in Blue on September 16, 2011, in Cardiff. 
The Gujarat born player made his international debut in 2006 against England in a Test match and ended his career with 13 Tests in which he took 35 wickets. While in One Day Internationals Munaf picked 86 wickets in 70 matches. He played only three T20I in which he managed to scalp four.
Praveen Kumar
Indian medium fast bowler Praveen Kumar has announced his retirement from cricket on October 20. He made the declaration via a tweet in which along with the news he also thanked the BCCI and Uttar Pradesh Cricket Association for supporting him and giving him the opportunity to play for India. Having made his debut against Pakistan in 2007 in an ODI, Kumar slowly emerged as one of the most potent swing bowlers of the country. After playing the shorter formats for about four years, he was also selected in the Test team which even though being shortlived laid bare his potential. In a total of 6 Tests, he bagged 27 wickets while playing all of them outside India.
Mohammad Kaif
Mohammad Kaif announced his retirement, almost 12 years after he last played for the Indian team in which he stood out as much for his acrobatic fielding as for his effective lower-order batting.
The 37-year-old Kaif played 13 Tests and 125 ODIs for India and will always be remembered for his match-winning knock of 87 at the Lord's during the epic Natwest Trophy final in 2002. It may or may not be a coincidence that it was on this very day that India won the historic Natwest series 16 years ago.
RP Singh
Singh was one of the heroes of India's 2007 World T20 triumph and played a major role in India's Test win over Australia at Perth in that year. His international career spanned six years and the pacer played 82 matches across all three formats and picked up over 100 wickets.