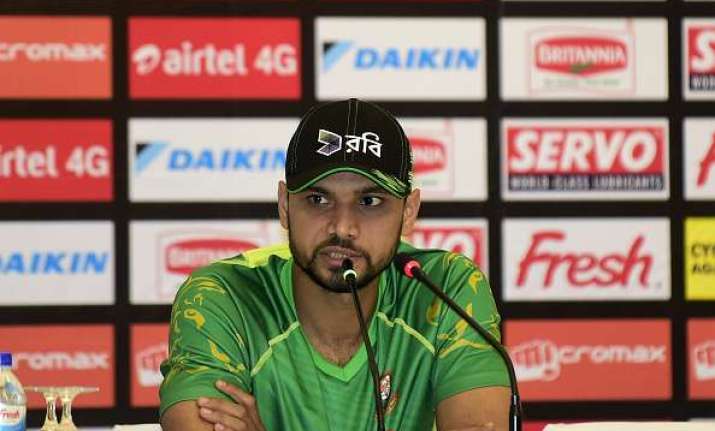 New Delhi: After losing against India by a solitary run on Wednesday at M Chinnaswamy Stadium, Bangalore, Bangladesh skipper Mahsrafe Mortaza said that they lost the match in the last three balls.
Bangladesh needed two runs in the last three balls and they had four wickets in hand, but still they didn't manage to win the game.
"We were on top till the last three balls, we could have taken singles. But anyways, bad luck. The last three balls, we lost three wickets, we needed only two runs off three balls," Mashrafe was quoted as saying by PTI.
"Specially today it is really disappointing. Overall we played well, except Pakistan. Today it is disappointing," added Mashrafe.
Ravichandran Ashwin, who won Man of the Match, admitted that the team was very tense during the final few overs.
"We've never really got together and worried so much. I don't have anything left. I am drained after today's game. I will just crash now. Credit to Jasprit in the manner he bowled. He had put down a catch, he went for 22 in 2 overs. He was down but Bumrah came back for us.
"I probably gave him a cheeky idea to try a Mankading in the end. We might have taken flak, but why not. We have not probably batted well."
Ashwin also gave his insight to what went on during the last delivery bowled by Pandya.
"Before that ball, everybody got together and decided what we wanted to do. My idea was to bowl a bouncer, I think that's the toughest ball to hit for a lower-order batsman. He missed it and we won the game," Ashwin said.