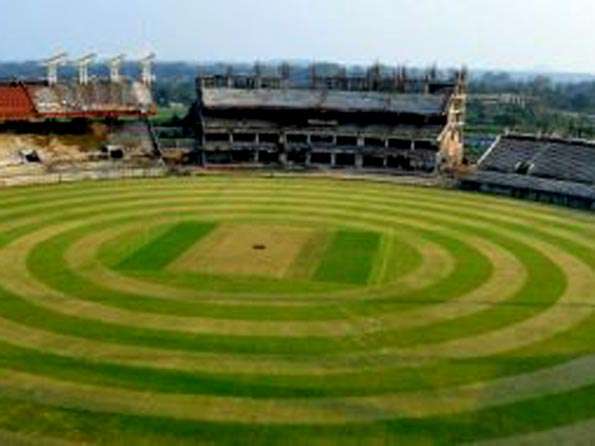 The recently-concluded exam for becoming a member of the Jharkhand State Cricket Association (JSCA) has puzzled the aspirants with a majority of them failing to even answer two or three questions correctly.
According to a report in Indian Express, a majority of the 941 applicants who appeared for the written examination organised by the JSCA on Sunday for "common men" vying for membership couldn't answer them and most of the other 40 questions within the 45-minute deadline.
In fact, 300 candidates failed to even open their account while around 200 got two-three correct answers — the highest mark achieved was an impressive 17, the report adds.
Here are a few questions from the paper.
"What was the name of Lord Rama's only sister?"
"Which Indian goddess is the counterpart of Greek Athena and Roman Minerva?"
"Who said, 'If anything is certain, it is that I myself am not a Marxist'?"
"Who is the only Indian finance minister to have presented the national budget on two of his birthdays?" 
"Who is the only Indian Test player to have played Davis Cup tennis for India?"
The test was an initiative by the JSCA to encourage more non-cricketers to become members of the association, in the wake of the Lodha committee's directive for more transparency in the functioning of the BCCI and its state units.
JSCA secretary Rajesh Verma, however, told The Indian Express that the questions were not "tough". "If one reads the newspaper on a daily basis or is a passionate cricket follower than he could have answered those questions. Some questions might look difficult but there are basic cricketing questions, too, like 'Who are the great 3Ws of West Indies cricket?" he told the daily.
THE JSCA had earlier announced that people interested in becoming member of the association can take a written examination on October 16. 
"This is an unanimous General Body meeting decision. The idea is to give a chance to the common man of the state in a transparent way," the JSCA President Amitabh Chaudhary had told IANS.
When asked whether the JSCA is the first association to adopt such method to select members, Chaudhary said, "That is not relevant. A medium has been given and made available to the common man."
When asked whether such method would be applied to the existing members, he said, "The General Body is competent to take such decisions."
The JSCA asserted that the move has proved to be quite popular.