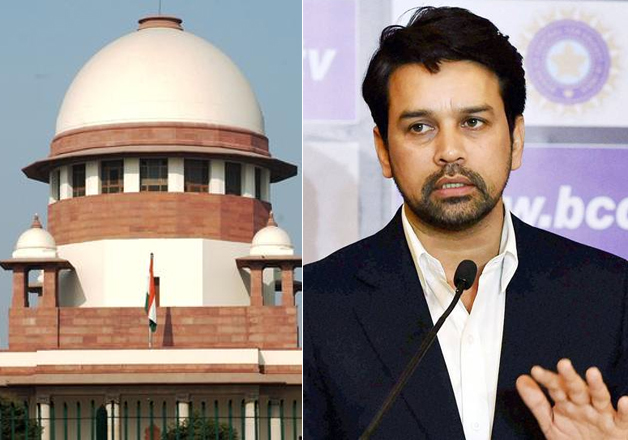 Coming down hard on the Board of Control for Cricket in India, the Supreme Court today directed the cricket body to stop release of funds to the state cricket bodies until they commit to the implementation of Lodha panel's recommendations.
Besides, it also asked Lodha panel to fix a limit on financial transactions of BCCI.
The apex court's three-judge bench, headed by Chief Justice of India TS Thakur and comprising Justices DY Chandrachud and L Nageswara Rao, directed the Lodha panel to appoint an independent auditor who will scrutinise awarding of contracts.
"Also ask auditors to scrutinise all high-value contracts," it observed.
Handing an ultimatum to the board to undertake the reforms without any conditions, the top court ordered BCCI president Anurag Thakur and secretary Ajay Shirke to give undertaking on affidavit, before the Lodha panel and in the court by December 3, stating how much time they would need to implement reforms.
The bench further asked the panel secretary to send a copy of the apex court order to the ICC chairman Shashank Manohar.
The Board had earlier refused to give an undertaking that it will accept all the reforms suggested by the Lodha panel and fall in line. At the special general meeting (SGM), the cricketing body had decided to accept some of the recommendations put forward by the committee but it resisted the order regarding the removal of the BCCI top brass.
The Justice RM Lodha Committee appointed by the Supreme Court had proposed several far-reaching changes that could alter the way cricket is administered in the country. The panel had sought the removal of the entire BCCI top brass, including its president Anurag Thakur.