Follow us on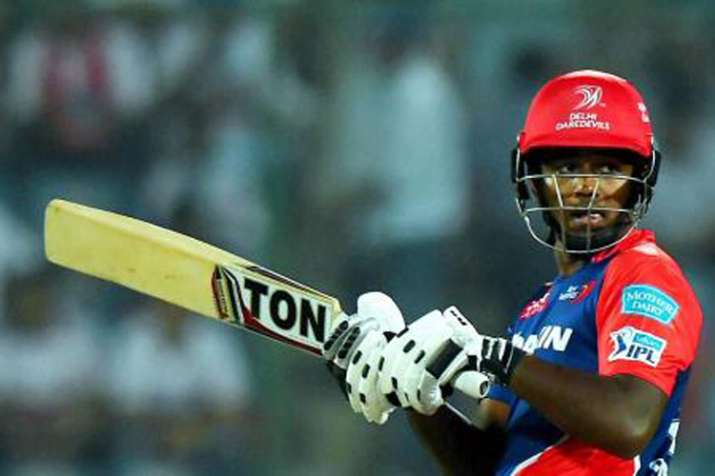 Cricketer Sanju Samson who has made quite a name for himself at the annual Indian Premier League has donated a sum of INR 15 lakhs towards rehabilitation during the Kerala floods, according to Khaleej Times. This makes the Malayalee the first among cricketers to donate money during the severe floods currently ravaging God's own country.
Reportedly speaking to Khaleej Times, Sanju said: "This is not for publicity. I do charity without letting the world know. Now, it's the time to raise some awareness on the importance of making a donation to the flood relief fund and people like me have to do it and let know the public.
"I think my action will prompt several other people to come forward and support the flood-hit people."
He added: "It's time for everyone to join hands and make whatever contribution they can to help those affected by the flood.
"I feel it's my duty to promote the message of relief work. I hope people will come forward and help the government and those in need," as told to Khaleej Times.
Kerala is facing the heaviest rains and consequent widespread floods and destruction since 1924, which the state estimates have caused a loss of over Rs 19,500 crore.
Here is what other cricketers have said on the floods:
The situation in Kozhikode, Malappuram, Palakkad and Wayanad inched towards comparative normalcy as rains slowed and water level receded, with many living in crowded relief camps awaiting return to their homes.
At several places in waterlogged areas, banks could not function normally since the staff failed to report for duty due to the flooding.
Railway services between Ernakulam and Thrissur remained suspended on Saturday, with long-distance trains diverted via the Nagercoil route.
Certain blockades on the Thrissur-Palakkad highway though were cleared for traffic. Army personnel worked hard to clear the roads to Munnar.