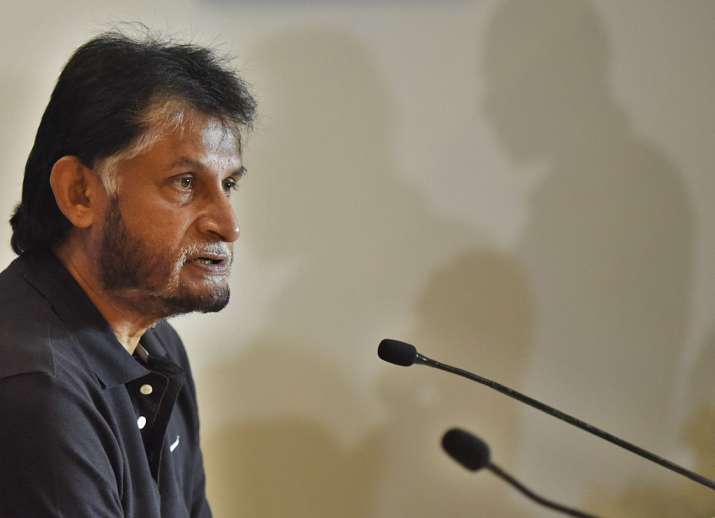 Hours after the BCCI announced a new senior selection panel, outgoing chairman of selectors Sandeep Patil revealed that batting legend Sachin Tendulkar would have been dropped from the national team by the selection committee had he not decided to retire from one-day cricket in 2012. 
In an interview to a news channel, Patil recalled how he and his then colleague, Rajinder Singh Hans, had approached Tendulkar on the fourth day of the Nagpur Test against England that year and had asked him about his future plans. 
"On December 12, 2012, we met Sachin and asked him about his future plans. He said he did not have retirement on his mind. But the selection committee had reached a consensus on Sachin... and had informed the board too about it. Perhaps Sachin understood what was coming because at the time of the next meeting, Sachin called and said he was retiring (from ODIs). If he had not announced his decision to quit then, we would have definitely dropped him," Patil told the news channel. 
While Tendulkar was a regular member of the Test squad, he wasn't playing in the 50-over format regularly. When asked about his future plans, Tendulkar revealed that he was more focussed on continuing to play Tests.
 
"Sachin wanted to concentrate more on Test cricket.. He called me and Sanjay Jagdale (then BCCI secretary). Then it was collectively decided that he will retire from ODIs," said Patil.  
He went on to add that asking a player like Tendulkar about his retirement plans was the most painful memory of his term. 
"Sandeep Patil is a man of low stature compared to Sachin Tendulkar. Do you really think I can ask someone who is called the 'god of cricket' to leave the game? It was not my decision, Sachin himself decided to bid good-bye. No doubt I was a part of that decision. It was a right decision taken at a right time. I was disappointed like a million others but you shouldn't get disturbed when you are at the chief selector's position," stated Patil.
Sachin had received a touching farewell at the Wankhede Stadium in Mumbai, his homwtown, in November 2013 when he called quits from all forms of cricket. 
The batting legend has amassed 18,426 runs in 463 ODIs with 49 tons and 96 half-centuries. In Test cricket, Sachin accumulated 15,921 runs in 200 matches that included 21 centuries and 68 half-centuries. 
Patil on Wednesday also revealed that Mahendra Singh Dhoni's captaincy was under scrutiny before he announced retirement from Test cricket. 
"Of course, we had a brief discussion about it (removing Dhoni from captaincy) on a few occasions. We wanted to experiment by handing the baton (to somebody) but we thought the time was not right with World Cup (2015) round the corner," said Patil. 
 
Patil also clarified that there was no truth to the perception that Dhoni was instrumental in getting rid of some of the seniors in the Indian team like Gautam Gambhir and Yuvraj Singh.