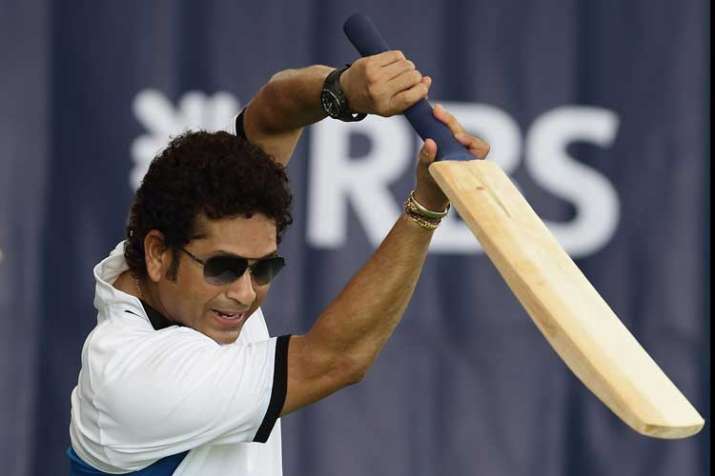 Sachin Tendulkar may not be competing on the field ever since he retired from international cricket in November, 2013 but the Master Blaster remains a huge icon and is actively associated with most of the cricket-related activities in the country. A mere mention of his name is enough to generate a hysteria among the millions of cricket fans across the country and the world over.  
Tendulkar, arguably the best batsman the game has ever seen, is associated with Indian Premier League franchise Mumbai Indians and can be regularly seen at their dugout as the team icon.
With the 11th season of the Indian Premier League currently underway, India has been gripped by cricket fever and it seems that Tendulkar too isn't left untouched. 
A video of Tendulkar playing gully cricket in Mumbai has went viral on social media. Tendulkar, who has played around the globe and captured the imaginations of his fans, was passing by a street when he saw some men playing cricket on the street. 
That Awesome moment when @sachin_rt joins you in street cricket 😍 Here is the Full Video @100MasterBlastr 🙏😊 pic.twitter.com/9g7eiOqe7a

— OMG SACHIN (@OmgSachin) April 16, 2018
Tendulkar then got down from his car and joined the group in playing cricket. Tendulkar batted on for a few deliveries on the make-shift pitch with construction barriers doubled up as wickets. 
You Can't take cricket out of @sachin_rt 😍😍 thanks for sharing the video @vinodkambli349 🙏 pic.twitter.com/SLcjDhY7lo

— OMG SACHIN (@OmgSachin) April 16, 2018
In his IPL career, Tendulkar played 78 matches and scored 2,334 runs. He has one hundred and 13 fifties under his belt.