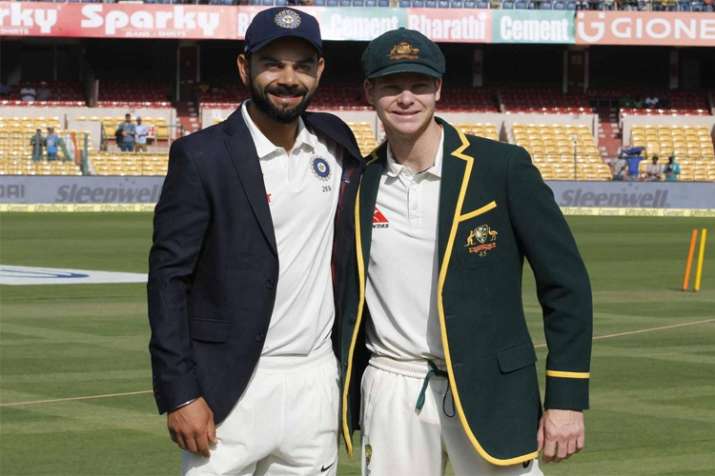 Former Australia captain Ricky Ponting believes that India skipper Virat Kohli is the best current batsman in the world. Ponting's verdict, however, came with a major rider to it - since Steve Smith is banned for 12 months.
"Right now, he (Kohli) is because Steve Smith is not there. (But) if Steve Smith was playing now, I'd have him as the number one player in the world," Ponting was quoted as saying by cricket.com.au.
"That's how high in regard I hold Steve Smith -  what he's done the last three or four years with his game and (he's been) able to lead an Australian team to so many wins the way he has (batted).
"The Ashes summer last year was just some of the best and purest batting as you're ever going to see. To do it on the big stage in an Ashes series, and to do it on the first day of an Ashes series when it counts the most, says a lot about him," Ponting added.
Putting Ponting's judgement into perspective, Smith is clearly ahead of Kohli in Test cricket but the 29-year-old Indian is way ahead of the Australian in the limited-overs formats.
In 66 Tests, Kohli has scored 5554 runs at an average of 53.40. He has also slammed 21 hundreds so far in the format. While in 64 Tests, Smith has scored 6199 runs at an average of 61.37 and has hammered 23 tons.  
It is in ODI and T20I cricket where Kohli is racing ahead of Smith.
In 208 ODIs, Kohli has scored 9588 runs at an average of 58.10, blasting 35 hundreds. In 62 T20Is, Kohli has scored 2102 runs at an average of 48.88.
Whereas, Smith has scored 3431 runs in 108 ODIs at an average of 41.84. Meaanwhile, in 30 T20Is, Smith has scored 431 runs at an average of 21.55.
The Kohli-led India will be touring Australia in November for a three-match T20I series, four-match Test series - also known as the Border-Gavaskar series, and a three-match ODI series.
India will look to win their first Test series on Australian soil as the hosts will be without their banned captain Smith and vice-captain David Warner.
Smith and Warner are currently serving 12-month bans handed down by Cricket Australia for their role in the ball-tampering incident during the third Test against South Africa in Cape Town in March.