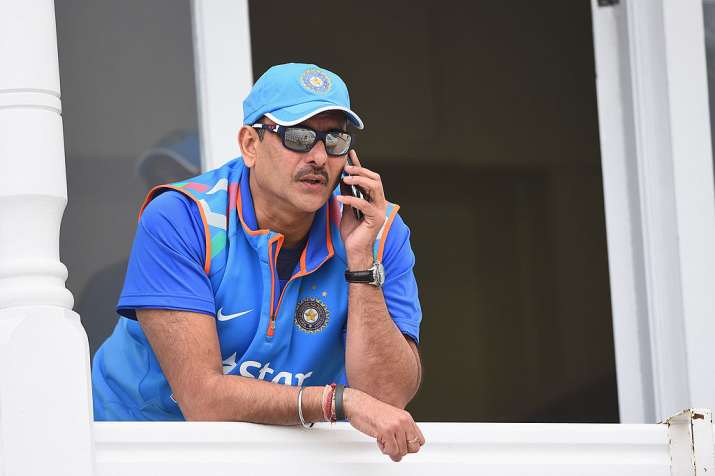 The Board of Control for Cricket in India (BCCI) has decided to pay new chief coach Ravi Shastri a whopping salary, which could go up to Rs 8 crore per annum.
It was learnt that the top brass of BCCI was unanimous in their decision on Shastri's perks, which is at least a crore more than previous coach Anil Kumble's salary of Rs 6.5 crore.
Ironically, in Kumble's demand for an increment was exactly to the tune of what Shastri will be getting.
The three other coaches -- Bharat Arun, R Sridhar and Sanjay Bangar are expected to be bracketed between Rs 2 to 3 crore taking into account that they need to be compensated for foregoing their IPL contracts.
Earlier on Tuesday, the BCCI had appointed Bharat Arun as the bowling coach of the Indian cricket team. The cricket board also said that Sanjay Bangar, who earlier served as the batting coach, has been promoted as the assistant coach while R Sridhar, Patrick Farhat and Shankar Basu will remain at their respective positions. 
R Sridhar is the team's fielding coach, Farhat is the physiotherapist and Basu is serving as the strength and fitness coach. 
BCCI acting secretary Amitabh Choudhury said all the appointments have been made on a two-year contract commencing today and will last until the closure of the next ODI World Cup in 2019.
(With PTI inputs)