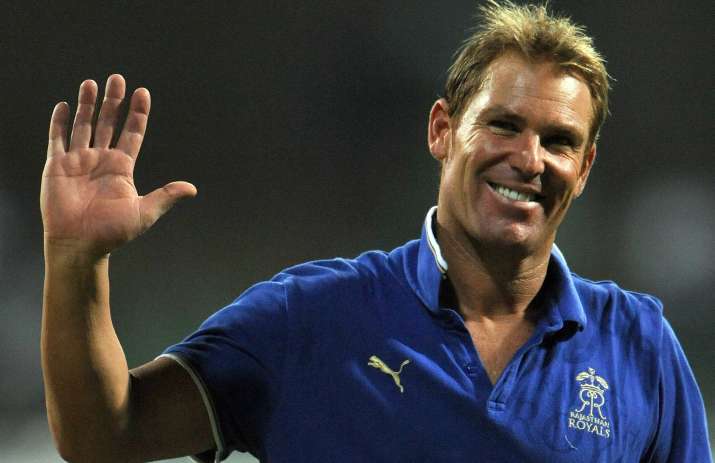 From winning the inaugural Indian Premier League back in 2008, to acting as the mentor of Rajasthan Royals in the 11th edition, Australian legend Shane Warne has seen and done it all in the sport. The former right-arm leg break spinner reminisces his favourite IPL moment and it is none other than the time he led Rajasthan to win the league in its first season. (IPL 2018 FULL COVERAGE)
"I really enjoyed being the captain of Rajasthan in the first ever IPL 2008," said Warne.
Warne was handed his first role as captain in the Indian Premier League, whereas he has been appointed as the vice-captain for the Australian cricket team. On being queried whether it has been a regret for him for not being able to lead the Australian side, the cricketing great said, "No, not all regret. Lucky to have played under good captains for Australia. I enjoyed being the vice-captain."
"I had a wonderful opportunity to work with captains like Mark Taylor, Allan Border.
Warne also spoke about the times he faced Indian legends such as Sachin Tendulkar, Rahul Dravid and Sourav Ganguly, who were at their prime when he first toured India in 1998, said it was tough to bowl to them.
"They were terrific players. India had a lot of good players at that time and it was very very hard to play against those guys," he said.
Warne also heaped praise on Jofra Archer, the medium-pacer who missed the first few games for the Royals but later emerged with some clinical shows to help the side get back on the winning track and said Rajasthan still have a chance to enter the Indian Premier League (IPL) playoffs.
"Archer is a class player, with him we have more chance (to enter the playoffs). Disappointed not to have him for the first few games," the 48-year-old said.
"Our chances are pretty good as players like Archer definitely help the side. He has been brilliant for us," added Warne.
Terming Ajinkya Rahane as a "quality player", spin great Shane Warne reckons that Rajasthan Royals' skipper Rahane will soon return to the Indian limited-over squads.
After a below par show with the six-match ODI squad in South Africa earlier this year, Rahane was excluded from the 16-man ODI squad for the three-match series in England in July.
The 29-year-old was involved in a match-winning partnership with Virat Kohli in the first ODI in Durban, playing an 86-ball 79 run knock but could only manage 11, 8, 8 and 34 (not out) runs in the rest of the series.
"I think he (Rahane) is obviously disappointed. But Rahane is a quality player, he is a quality act. We know he has the class," Warne told IANS.
"He will be captaining the Test side against Afghanistan. Rahane is a wanted player and will be back. He will be playing ODIs and T20Is soon," opined the Rajasthan Royals' mentor.
(With IANS Inputs)