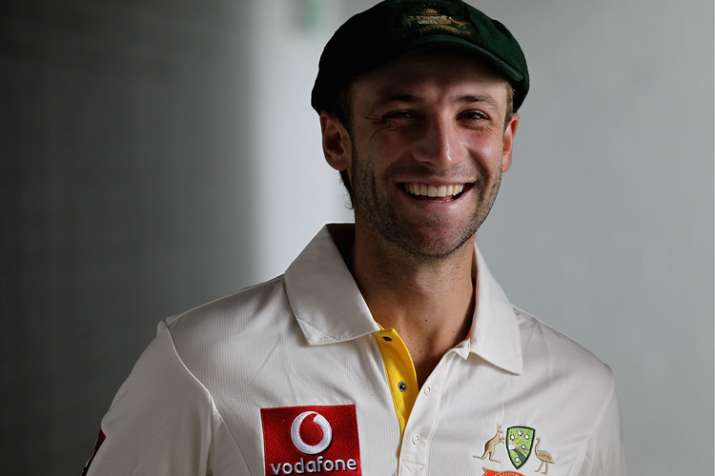 Cricket is a funny game. Sometimes, you emerge from the lows and do things that nobody expected you to do and sometimes, you fail to deal with things that are your strength.
Something similar happened to Phillip Hughes -- Australia's beloved Baggy Green No. 408, who sadly passed away exactly four yaars ago today -- November 27.11.2014.
Hughes, normally a good puller or hooker of the ball, was hit by a bouncer from a Sean Abbott delivery during as Sheffield Shield game between Southern Australia and New South Wales at the Sydney Cricket Ground (SCG). 
The southpaw was batting on 63 and was well set but somehow, he managed to turn his back to the ball and the ball hit the back of his neck right below the helmet. He collapsed at the spot and after receiving mouth-to-mouth resuscitation, he was taken to St Vincent's Hospital in Sydney. He underwent surgery and was kept in induced coma. But, he went on to suffer subarachnoid haemorrhage and passed away two day later in the hospital.
Hughes's passing away united the cricket world like never before and messages of sorrow and support for his family came all across the world. Then Australia captain Michael Clarke and a good friend of the opener read a statement on behalf of Hughes's family as he broke down. Hughes's funeral was attended by the Australian cricket fraternity and the Indian team, who were on tour Down Under.
Cricket fans and players alike from around the world posted photos of their bats on social media to pay tribute to the then 25-year-old, who passed away just three days before his 26th birthday.
Hughes represented Australia in 26 Tests and 25 ODIs and scored 1535 and 826 runs respectively.
Four years from the dreaded day, his sad demise is still fresh in the minds of cricket lovers and his close friends, who remembered him on the day.
November 27th 2014 was one of the darkest days the cricketing family has ever experienced as it lost Phil Hughes, who died at the age of just 25.#63NotOutForever pic.twitter.com/Un2n1klQeJ

— ICC (@ICC) November 27, 2018