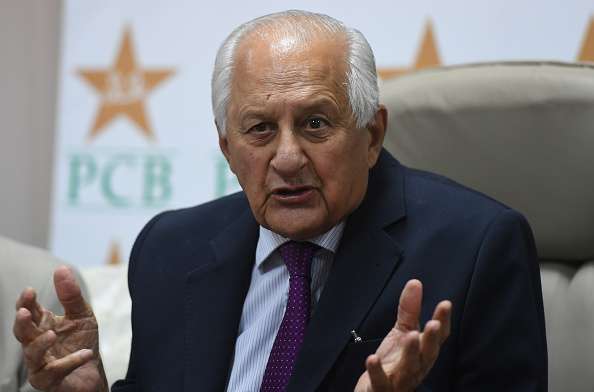 PCB chairman Shaharyar Khan has made a strong statement against the Board of Control for Cricket in India (BCCI), saying India are scared of playing Pakistan after the humiliating loss in the Champions Trophy final. He asserted this is the prime reason because of which Men in Blue don't prefer to play against their arch-rival in a bilateral series.
"After our win, we challenge India to come and play bilateral cricket with us. They don't play us, they are scared of our team. They say we'll play you in ICC matches but they won't play us otherwise," Khan was quoted as saying during the felicitation ceremony hosted by Prime Minister Nawaz Sharif in Islamabad by pakpassion.net.
Pakistan thumped India by 180 runs in the finals of ICC Champions Trophy 2017 played at The Oval on June 18. This was their maiden Champions Trophy title.
And the 83-year-old PCB chief further added that after their Champions Trophy win, all the teams will want to play them.
"After this win, every team will want to play us. They should now come to Pakistan, there is complete security. God-willing, teams will start coming," said Khan.
"We are in negotiations with Sri Lanka, Bangladesh and West Indies. They can send their teams first for a short tour, maybe for just T20Is."
"We need to build on this victory. It's not enough, we need to go a lot further," he added.
Shashank Manohar-led BCCI wanted to host Pakistan for a short series in 2016 but the plan could not be materialised owing to fraught relations between the two countries and the subsequent terror attacks on Indian soil.
According to a Memorandum of Understanding (MoU) signed between the PCB and BCCI, both countries are scheduled to play six series between 2015 and 2023 after a clearance from the Indian Government.
After the 2008 Mumbai terror attacks, India has not played a full bilateral Test series with Pakistan. However, Pakistan had toured India in December 2012 for a short limited-over series, they failed to resume full ties cricket, including Tests.
(With Agency Inputs)