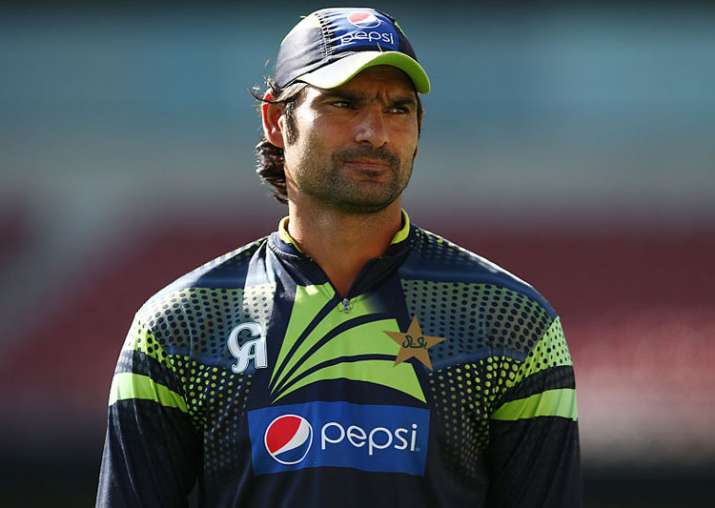 Left-arm Pakistan pacer Mohammad Irfan, who recently finished serving a six-month ban, has admitted the period "felt like six years" during which he incurred great losses. Irfan was initially suspended for a year by the Pakistan Cricket Board (PCB) following the investigations into the spot-fixing allegations in the second edition of the Pakistan Super League (PSL).
Along with the ban, he was fined Rs 1,000,000 after he admitted failing to report approaches by bookmakers in the aftermath of the scandal.
The 35-year-old also had his central contract suspended for a period of six months.
However, it was told to him that his playing-ban could get shortened to six months if he adheres to the suspension's guidelines, which he has successfully managed, making him free to resume his career.
Besides Irfan, Mohammad Nawaz was the other player banned for two months for a similar indiscretion.
"The last six months have been very tough on me. In fact, it felt like six years, during which I incurred great losses," Irfan was quoted as saying by ESPNcricinfo.
"Indeed, it was my mistake, and I admitted it instantly, but there was no fixing allegations against me. But, in all this, I am thankful the situation wasn't any worse," he added.
The left-arm pacer further said that throughout the six months, he focused on to keep himself fit.
"I was actually working in my private gym at home to keep myself fit. But I had been training privately, so I hope things will go well. These six months, I think I can view it as a rest period which will help me rejuvenate," he said.
(With Agency Inputs)