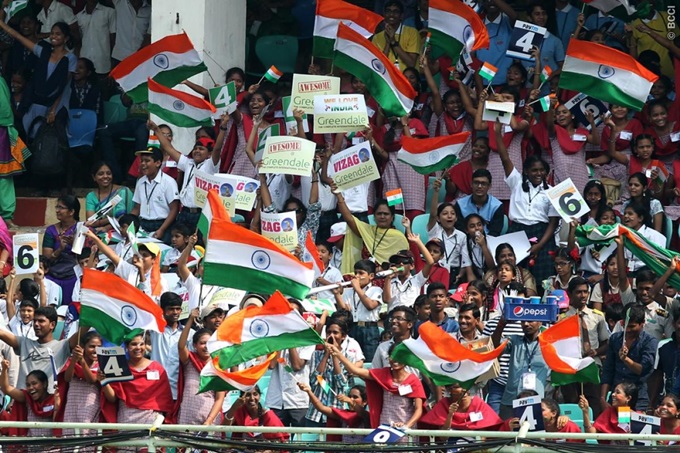 In some good news for cricket lovers in India, the Andhra Cricket Association on Thursday announced free entry for fans on the opening day of the second Test between India and England, a PTI report said, adding that if all goes well, gates will be open for all on all days.
"This is the first Test in the history of Andhra Cricket. We want to see a fullhouse but due to security apprehension we cannot go ahead with the plan. Anyone can enter if it is free entry. We will see how it goes on day one and if possible we may do so in the remainder days," the ACA secretary G Gangaraju told PTI.
The tickets sales have been hit hard due to the Indian government's demonetisation decision but Gangaraju hoped that at least 10,000 fans will turn up in the 28,000 capacity stadium.
The crowd will include about 5,000 school children who will be brought from different parts of the city, he said.
Describing it as one of the biggest moments for ACA, former India wicketkeeper MSK Prasad, the chairman of national selectors, said: "This is the happiest day since the Andhra Cricket Association was established in 1953."
"The efforts of people right from CK Nayudu to Gangaraju today, all of them have worked hard. This journey has been fantastic. Tomorrow is D-Day for the ACA," he told PTI.