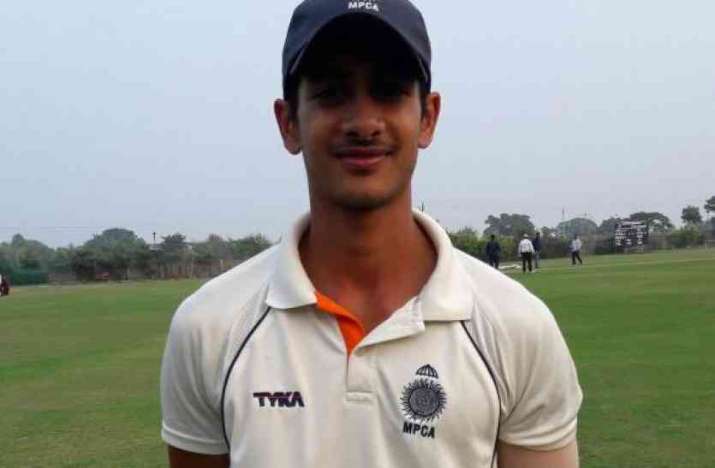 His father is one of the most influential people in the business world, and unarguably the most famous business tycoon in the 1.25 billion country, yes we are talking about none other than Kumar Mangalam Birla. The surname 'Birla' is something which we not often associate with the gentlemen's game. But at times, the zeal and passion to achieve something overrule age-old traditions.
Aryaman Birla — a 20-year-old cricketer from the industrious business family — is one such example. Yet to make a name for himself in the cricketing world, the Mumbai-born cricketer prefers checking cricket scores instead of balance sheets. 
After making an unforgettable debut for Madhya Pradesh in Ranji Trophy last year, Aryaman was once again in the news during the much-hyped IPL 2018 Player Auction. 
However, the 20-year old failed to attract any bidders in the first round of IPL 2018 auction at Ritz-Carlton hotel in Bengaluru. No franchise had shown interest in the young all-rounder. In the post-lunch session, Aryaman's name was brought up in the unsold list for auction and much to everyone's surprise he was bought by Rajasthan Royals for 30 Lakh with a base price of 20 Lakh. The Rajasthan-based franchise will be led by mercurial Australian captain Steve Smith in the upcoming season of the T20 extravaganza. ​
Aryaman was selected for the Madhya Pradesh Ranji Trophy team on the back of some solid performances, both with bat and ball. A left-handed all-rounder, Aryaman had been performing consistently for the Madhya Pradesh team of late in the CK Nayudu Under-23 tournament.
In five matches last season, Aryaman scored 602 runs with two hundreds and one double century in eight innings. He also took 10 wickets with his left-arm spin. His breakthrough performance came in the U-23 match in against Chhattisgarh where he hammered a brilliant double century. He was declared man of the match in that match. 
The knock was preceded by centuries against Odisha (153) and Uttar Pradesh (137 and 43). Aryaman, a degree commerce student from Mumbai, chose to play for Madhya Pradesh because there were not enough chances for him in the city.