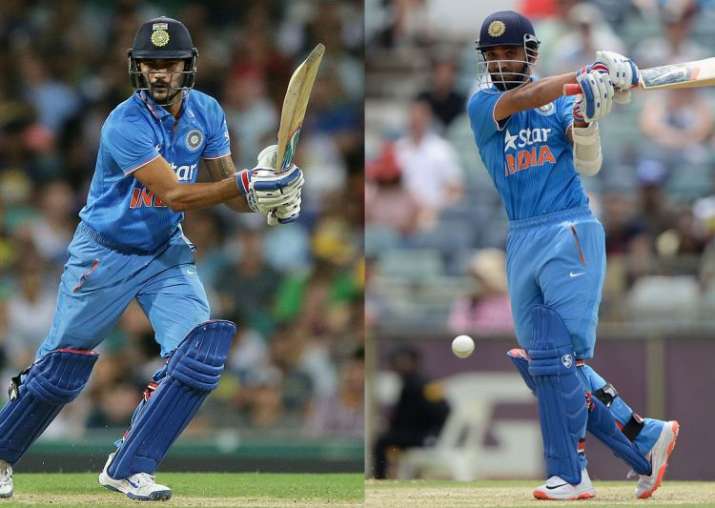 With captain Virat Kohli suggesting Ajinkya Rahane's possible inclusion in the first ODI at Durban on Thursday, former India opener Virender Sehwag said India should play Manish Pandey ahead of Ajinkya Rahane in ODIs.
"My playing XI will be Rohit, Shikhar, Kohli, Manish Pandey, Kedar Jadhav, Dhoni, Hardik Pandya, Bhuvneshwar Kumar, Shami, Bumrah, and Chahal," Sehwag told India Tv on the show 'Cricket Ki Baat' on Wednesday.
According to the 39-year-old, middle-order batsman, Manish Pandey should get more changes ahead of the 2019 ICC World Cup. "It will be better if you give more chances to Pandey before the 2019 World Cup. Manish Pandey is a good player and should be given more chances," he added.
Earlier in th day, Kohli revealed how he sees Rahane a strong candidate for No. 4 spot. "I had said earlier that Ajinkya will be looked at as a third opener, but that situation can change because he has batted at No. 4 in a World Cup before," he said at the pre-match press conference.
"These conditions are such that you get to play fast bowling throughout the innings so he becomes a strong candidate for No. 4," the skipper explained.
Kohli, however, didn't discard Pandey completely and said he might play at the No. 5 or 6 spot. "Other than that we have Shreyas (Iyer), Manish (Pandey), Kedar (Jadhav) can play No. 5 and 6, Hardik (Pandya) is there, and MS (Dhoni) is obviously there. We have kept all these options open, we don't want to be one-dimensional. It depends whose technique is more suited to what spot. Especially in that particular country. All options are open," Kohli added.
With only 14 months to go for the 2019 ODI World Cup, India will also look to kick off their preparations in earnest during the series.