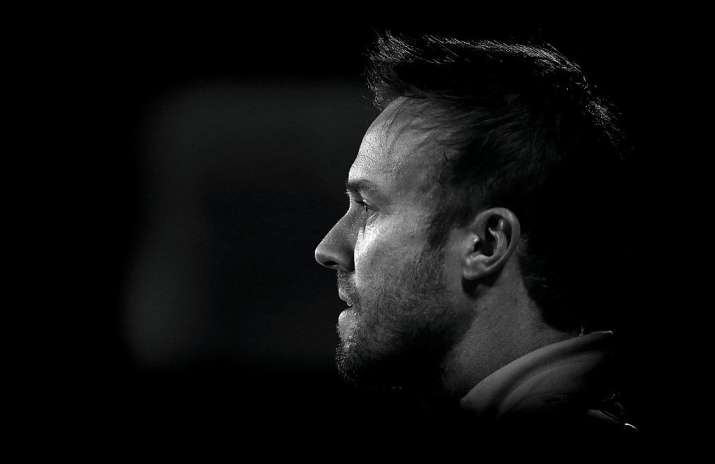 South Africa's batsman AB de Villiers believes that India is the most inspiring place to play cricket. The star batsman released his autobiography, 'AB - The Autobiography', in India on Thursday.
The book has some candid stories from his career and life besides anecdotes and a special chapter "Inspiration from India", which talks about why he found the country the most inspiring place to play cricket. 
Discussing his experience during the Indian Premier League and how much he loves to play on Indian grounds, he said in his autobiography that the roar at the stadium makes him feel humble and privileged. 
He further wrote that Indian Premier League will continue to grow and that he hopes to participate in it for a few more years. 
 

"The Indian Premier League will surely continue to grow and develop, leading the evolution of the game in many respects, and I hope to participate for a few more years … not least because, taking into account the size of the crowds, the noise and the atmosphere, the most inspiring place to play cricket is India."

 
One of the most feared batsmen in the world, de Villiers has accumulated a massive 3257 runs in 120 IPL matches that include three centuries and 21 half centuries. The run-machine has amassed 8,742 runs in 206 matches with 24 centuries and 48 half-centuries in ODIs. His Test cricket record boasts of 8,074 runs in 106 matches with 21 tons and 39 half centuries. 
Here is an edited excerpt from 'AB - The Autobiography':
 

Above all, the chanting makes me feel humble and privileged and, of course, obliged to score some runs.

 

It is difficult for me to understand how someone from a relatively small town in rural South Africa can be so fortunate and so favoured that when he walks out to bat, or simply takes guard, in almost any cricket ground in India, he can be greeted by tens of thousands of happy people chanting his initials.

 

A-B-D! A-B-D! A-B-D!

 

Talking about a match against Deccan Chargers during IPL 2012, de Villiers wrote that supporters often chanted R-C-B! R-C-B! R-C-B!, but this time it was different as they chanted A-B-D! A-B-D! A-B-D!.

 

It is my second season in Bangalore, and our outstanding supporters very often chant R-C-B! R-C-B! R-C-B!

 

This is different. It sounds like different lyrics set to the same tune. A-B-D! A-B-D! A-B-D!