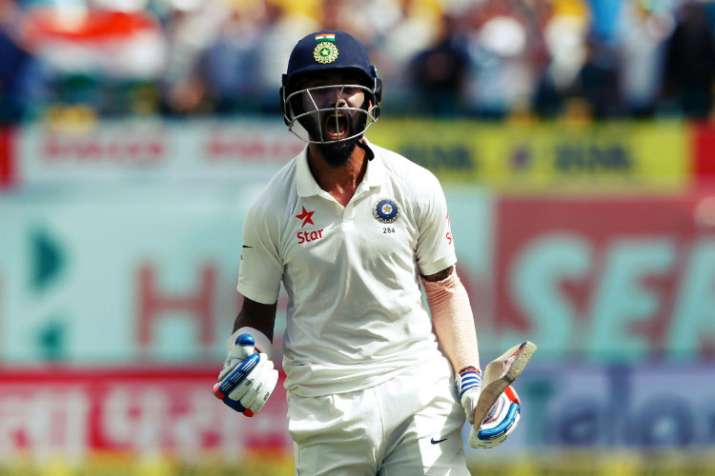 KL Rahul has been rewarded with a place in the team for the much-awaited England tour in July on the back of his excellent batting performance in the recently-concluded Indian Premier League. Rahul played for Kings XI Punjab this year and smashed 659 runs in 14 matches with an outstanding average of 54.91. He scored the fastest fifty in IPL history in just 14 balls against Delhi Daredevils in their opening match. Despite his many heroic performances, Punjab failed to qualify for the play-offs, but his performance did not go in vain and as a result, he was called back in the Indian side. 
India's tour of England will start on July 3, where India will play five Tests, three T20I and three One day Internationals against the Three Lions. It will be a crucial series for India under the captaincy of Virat Kohli.
IndiaTV caught up with KL Rahul on the sidelines of the Red Bull Campus Cricket 2018 National Finals. Rahul said the England tour will be a crucial series for Team India and also for many individuals in the team.
"England tour is going to be a huge series, a make or break series for individuals especially, and it's my first tour there. It will be a massive challenge for me and since the start it has been one of my dreams to play at the Lords, how would it feel to play at that iconic stadium," Rahul told IndiaTV during "Cricket Ki Baat" show.
When it comes to ODI matches, the most iconic match was played between India and England - the 2002 Natwest series final. Then captain Saurav Ganguly taking off his jersey changed the mindset of Indian people on cricket. The aggressive era of Indian cricket was actually started from that time. Rahul also seemed nostalgic about the moment and shared his views on the match-winning partnership of Yuvraj Singh and Mohammad Kaif.
"I remember seeing Yuvi and Kaif winning the NatWest finals for India, Sourav Ganguly taking off his shirt and whirling it around. It's a challenge for everyone and we have a month to prepare, use the time to work out and plan how to be successful there," he said.  
India will play their second Test match at the Lord's, which is considered to be the "Mecca of Cricket" and Rahul knows how much it's worth to play on the historic ground and get his name on their Honours Board. He is pretty confident to score a century and get his name on the elite club.
"When I got my first hundred, they write the name over there on the board, it was an emotional moment. Be it anywhere in India, having my name inscribed on the board was a special moment for me. Lord's is an iconic venue and for many cricketers there is no other place than to perform there," he said.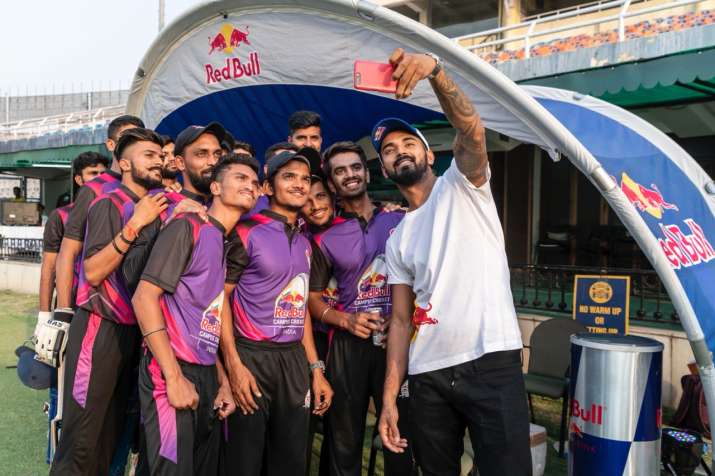 Talking about his technique for the English pitches, the 26-year-old batsman said: "My technique wouldn't help if my mind wasn't switched on. We're all looking to correct small mistakes which we have been making and it would be key in England as the ball swings quite a lot over there.  They have a great bowling line-up who exploit their home conditions. We will play the ODI and T20I first which gives us a chance to asses the pitches by the time the Test matches start, we will know exactly how to tune our techniques for us to come out successful."
In the IPL 2018, the Karnataka batsman proved that he is one of the most technically gifted batsmen in India, and to watch him play is actually a visual treat for every cricket lover. Rahul proved to be a one-man army for the Punjab side in the whole season and even held the Orange Cap for a long time in the tournament but eventually his team got eliminated and he didn't get the same amount of matches as compared to Kane Williamson who ended the IPL with the Orange Cap on his head.
Rahul said he is now aware of the mistakes he committed during IPL 2018 and will improve on them in the next season.
"It has been my focus since the IPL that I want to be the person that the team looks up to finish the match. I've succeeded and I've failed as well, but it's a good learning experience and one has to be in the position before anyone gets talking and starts to judge. I'll be better prepared for next time onwards as I have been in situations like this before. The IPL has taught me a lot and it has been a game changer as a player," he added.
Rahul also spoke on captain Virat Kohli, who is recovering from a neck injury sustained during the IPL.
The recent neck injury to Kohli has raised a lot of questions about the tight schedule of back-to-back series, including a long IPL season. Rahul talked about how the fitness has played a key role in recent times.
Rahul praised Kohli for his fitness and said it was the main reason behind Kohli's match-winning abilities.
"Injuries occur when you strain your body too much. We travel a lot and do not get time to recover from. It is prone to happen but it is our profession, we chose to do this. Nobody forced us to be a cricketer and injuries are a part of the sport and we cannot blame anyone. Look at Virat, he is so fit. He play's all the formats of the game. He is a match winner and a legend. Why he is a legend is because he takes care of his body and keeps himself fit. He is an inspiration for all of us but injuries occur when you haven't had much rest," he said.