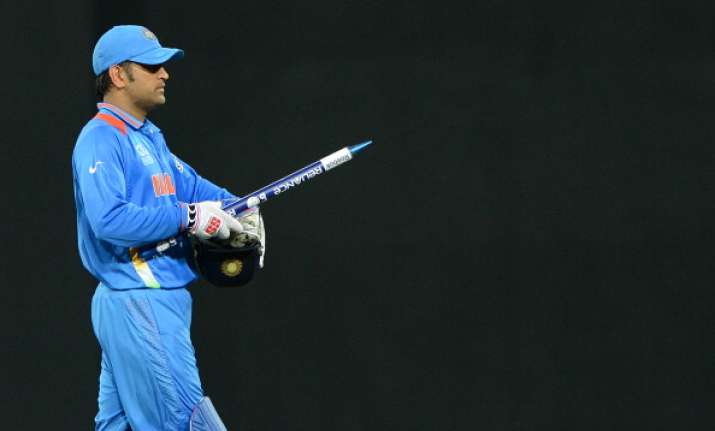 New Delhi: Every cricket fan is aware of Indian skipper M S Dhoni's habit of collecting stumps as a mark of remembrance after every Team India win.
When asked why he takes the stump with him after a victory, Dhoni said, "I have to do my post-cricket plans you see. I don't mark the stumps that I collect. (Post-retirement) I'd watch the matches, look at the stumps and say 'ok, this is from that match'. I have enough to keep me occupied for years."
While that may be Dhoni at his satirical best, media reports suggest to the possibility of another reason why Dhoni dislodges the stump and takes it with him after every victory.
Kulbiner, son of a Nepali watchman, was one of the best friends of Dhoni during his school days. Actually, he was the person who saw the potential in his friend and motivated him to take up cricket as a career.
In the following years, Dhoni emerged as a superstar of Indian cricket, while Kulbinder didn't prosper much.
Kulbinder may not be as successful as Dhoni but is a man with dignity. He has built a small house without accepting any financial aid from his close friend. All he seeks from his childhood buddy are 320 stumps to build a fence around his house.
While the practice of collecting stumps as a victory souvenir has been a tradition probably as old as cricket itself, Dhoni's gesture of collecting stumps to help his friend who will not accept help otherwise, make it unique.