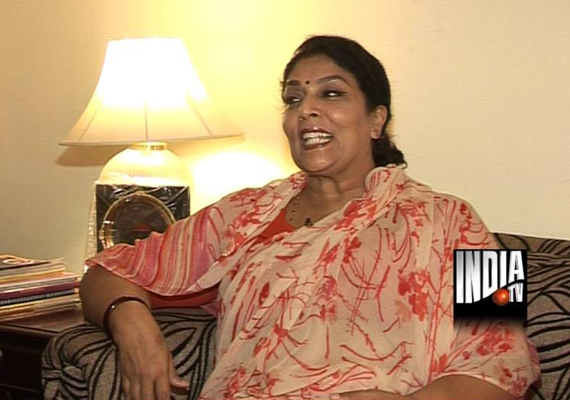 New Delhi, Aug 1: Renuka Chaudhary is one of the most articulate spokespersons of the Congress party. She never minces words in criticizing her opponents but at the same time,  is always effusive in her praise for Sonia Gandhi and Rahul Gandhi.
In an exclusive interview with
indiatvnews.com
, Renuka  Chaudhary spoke at length about the Congress party's strategy for the upcoming Lok Sabha elections. "If their (BJP) slogan is 'Congress se mukti', our slogan is 'Bharat ki shakti'", says the feisty lady. 
On the suspense over Congress' PM candidate for the 2014 LS polls, Renuka says: "Narendra Modi is not a challenge for us. It's the BJP which has become so divided and hopeless that they see him as their savior. There is no Modi-Wodi in front of us. But yes, I do agree that if Rahul says openly that he is the PM candidate then it will benefit us. "
Reacting to BJP's allegations about Manmohan Singh not being  given a free hand by Sonia Gandhi, an angry Renuka, referring to RSS' hold over BJP,  asked  the saffron party  to tell as to "who is their baap (father)?"
Renuka was equally sarcastic about  Narendra Modi's US visa. She wondered why Modi was dying for a US visa.  
On Telanagana, Renuka scotched rumours about the  AP CM Kiran Kumar Reddy being against any division of the state. She said that Kiran Reddy may have his personal opinion, but "he will abide by whatever decision the party high command takes." 
Here goes the full text of the interview: