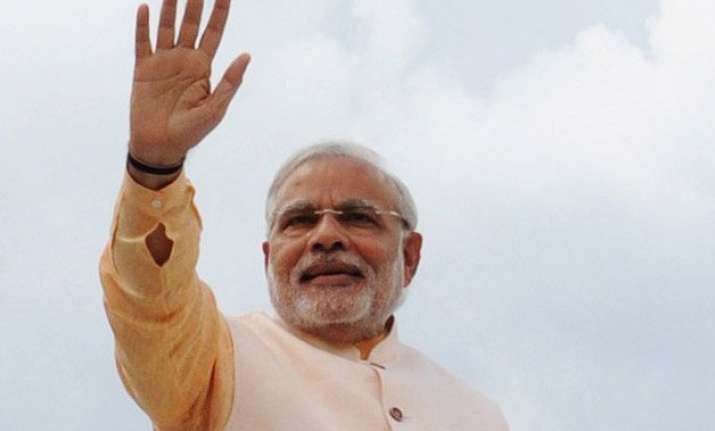 New Delhi: Narendra Modi is believed to be contemplating on cutting down on his foreign tours in 2016 to focus on domestic commitments. The year 2015 saw the popular Indian Prime Minister undertake visits to 26 countries.
His foreign visits have given enough fodder to the opposition to target him for his frequent travels. Here, we bring you a glimpse of what India has managed to achieve out of Modi's global sojourns in 2015
March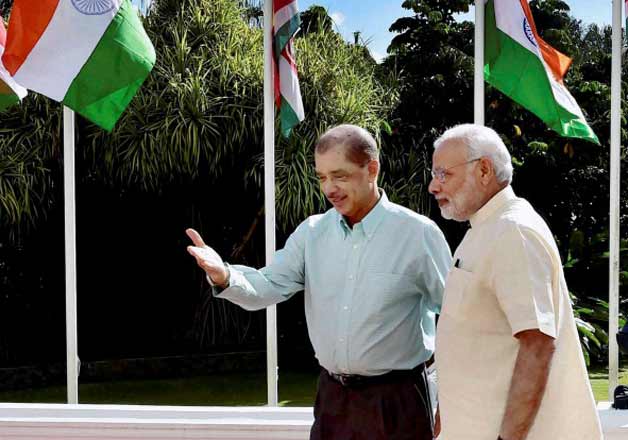 March 10-11
Seychelles
Four agreements including one on advancing maritime security in the region
March 11-12
Mauritius
Five pacts including a security cooperation agreement
March 13-14
Sri Lanka
Four pacts including a currency swap, and visa on arrival agreement for Sri Lankans
April

April 9-11
France
17 pacts signed; India strikes deal for supply of 36 Rafale jets; France promises investment of €2 bn for the government's smart cities initiative
 April 12-14
Germany 
Ground set for 18 agreements; Germany announces funding of €1 bn for India's solar energy ambitions
14-17
Canada
India signs 13 agreements with Canada, including one on space cooperation
May

May 14-16
China
India-China sign 24 business agreements; pledge cooperation in sectors including railways and education
May 17-18
Mongolia
India, Mongolia ink 14 agreements including a treaty on air service
May 18-19
South Korea
India inks 7 agreements with South Korea, including a crucial pact on avoidance of double taxation. Korea also promises $10 bn investments in Indian infrastructure
June

June 6-7
Bangladesh
India signs 22 agreements with its eastern neighbour. A historic pact on exchange of enclaves and the implementation of the 1974 Land Boundary Agreement was also signed. Both sides also agree to put a check on human trafficking and smuggling of fake currency
July

July 6-7
Uzbekistan
Crucial decisions taken regarding implementation of the uranium pact and cooperation in counter terrorism
July 7-8
Kazakhstan
Both sides sign five agreements. Finalise contract for supply of Uranium and also enter into a defence pact
July 10-11
Turkmenistan
India, Turkmenistan enter into seven pacts. Sectors include tourism, defence, counter terrorism and the TAPI gas project
July 11-12
Kyrgyz Republic
Four agreements signed, including those on defence cooperation
July 12-13
Tajikistan
Two agreements inked in sectors including culture and education
July 16-17
UAE
UAE announces plans to invest Rs 4.5 lakh crore in India. Also allocates land for a Hindu temple and agrees to back India's bid for a permanent seat in UN Security Council
September

September 23
Ireland
Modi does a small 5-hour stopover, both sides discuss Ireland's visa policy
September 23-28
US
Modi makes big pitch for "Digital India", interacts with top names of Silicon Valley. Qualcomm Inc announced $150 mn India-specific Venture Fund
November

November 12-14
UK
Both sides announce 27 deals worth £9 billion
November 14-16
Turkey
Modi visits Turkey for the G20 summit, held dialogue with leaders of Australia, Spain, Turkey
November 21-23
Malaysia
Both sides ink 3 agreements on cyber security, cultural exchange and infrastructure development
November 23-24
Singapore
Both sides enter into 10 agreements. Pacts include cyber security, civil aviation and defence
November 29-30
France
Both sides ink 20 agreements. Both sides agree to expand cooperation in nuclear, space and energy sectors
December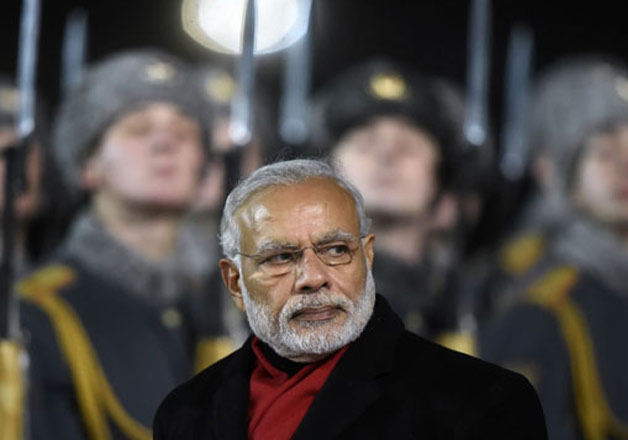 December 23-24
Russia
Both sides ink a total of 16 pacts. Agreements cover various fields including nuclear and defence. Both sides formalise joint venture for manufacturing 226 military helicopters; 12 atomic plants to be built
December 25
Afghanistan
Modi inaugurated new parliament building. Also handed over three Mi5 helicopters
December 25
Pakistan
Modi makes a surprise 5-hour stopover in Lahore; Modi and Nawaz Sharif agree to take peace talks forward.