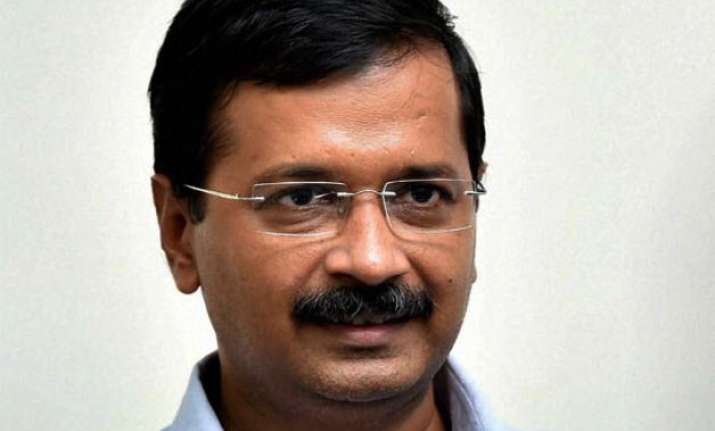 New Delhi: Questioning Prime Minister's silence over the mysterious deaths of people related to the Vyapam scam, Delhi chief minister Arvind Kejriwal today demanded Narendra Modi's "intervention" and a thorough probe into the matter.
Kejriwal said something must be done to prevent the deaths and guilty must be punished.
"People want Prime Minister to speak and intervene in Vyapam. PM should no more remain silent. Vyapam scam and all deaths so far ought to be thoroughly investigated. Guilty must be punished. Something MUST be done to prevent more deaths," Kejriwal tweeted.
Journalist Akshay Singh, investigating the scam, and Arun Sharma Dean of Netaji Subhas Chandra Bose Medical College, Jabalpur, died a mysterious death on Saturday and Sunday.
Kejriwal also attended Singh's funeral yesterday.
Meanwhile, AAP leader Kumar Vishwas has also approached the Supreme Court demanding a probe into the Vyapam scam, which has witnessed mysterious deaths over the past few days.
The poet-turned-lawyer said despite the Madhya Pradesh High Court monitoring the probe, mysterious deaths continue to occur.
"We have prayed to the Supreme Court for a monitored probe. Despite the probe by the Special Task Force, which is being monitored by the Madhya Pradesh High Court, deaths continue to take place. It has come to light that in the case of one arrested person...his family has alleged that the STF itself asked for Rs 7 lakh to drop his name from the case," he said.
Vishwas added that the STF comprises officers from the Madhya Pradesh government and in such circumstances, it is not possible to have a fair probe.
He also attacked the Madhya Pradesh government saying despite so many deaths, the state was not willing to get the probe done by the CBI.