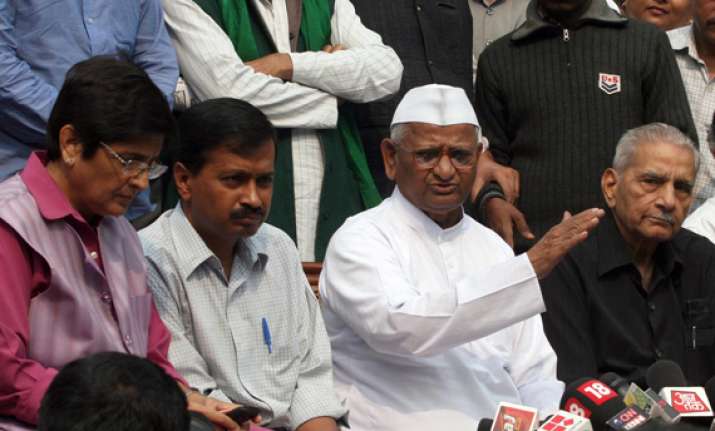 Dharamsala, June 23: Team Anna today urged Himachal Pradesh natives to vote for neither the Congress nor the BJP in the forthcoming state assembly elections, saying both the parties are hand-in-gloves with each other in fleecing the innocent people of this hill state and take turns to do it.  
Arvind Kejriwal, a prominent team Anna member told media here that their team would also hold awareness campaigns in the state to eradicate the corruption and the nexus between politicians and corporates before the state assembly elections later this year.
Without endorsing any party, Kejriwal said the leaders having good public image should come out from the public.  
Team Anna members Kejriwal along with Gopal Roy, Manish Shshodia and Sanjay Singh were in Kangra near here on Saturday to address a state level meet on their campaign on India Against Corruption.
Kejriwal also invited the people of Himachal Pradesh to participate in their campaign beginning July 25 in New Delhi for demanding a strong Lokpal bill.
Activists blamed Prime Minister Manmohan Singh for the auction of 155 coal blocks, which they said has resulted in the loss of over Rs two lakh crores as pointed out by the Comptroller and Auditor General of India in its report.  
He said they are demanding an impartial probe by retired Supreme Court judges against into allegations of corruption and criminal acts against 39 MPs and 15 ministers.