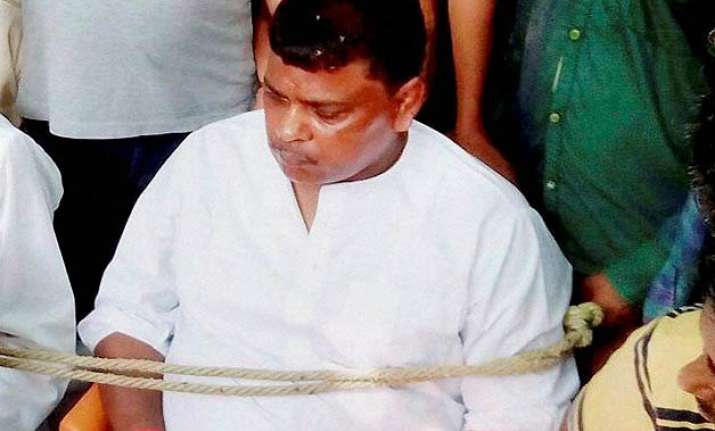 Varanasi (UP):  A Bahujan Samaj Party (BSP) MLA was today held hostage by a group of villagers who were protesting against erratic supply of electricity and water in Alinagar area, police said.
BSP MLA from Mughalsarai, Babban Singh Chauhan had gone to the ward no 3 listen to their problems and talk to villagers, who were protesting against the electricity and water supply problems in their area, when they held him hostage, Superintendent of Police, Muniraj said.  
Local police rushed to the spot and held talks with villagers after which they freed Chauhan, the SP added.  An assurance was given to solve their problems, and also no complaint was given by the MLA to police and the matter was resolved then and there itself, he said.