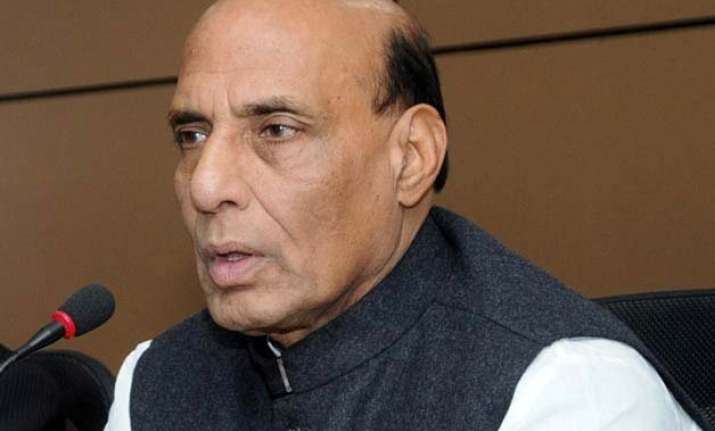 New Delhi: Security forces have been instructed to step up vigil at the India, Pakistan border following the attack in Punjab's Gurdaspur district, said Home Minister Rajnath Singh on Monday.
"Spoke to DG BSF Shri DK Pathak and instructed him to step up the vigil on India-Pakistan border in the wake of attack in Gurudaspur," tweeted Home Minister Rajnath Singh after militants struck at Dinanagar town, leaving at least one dead and seven injured.
"The MHA is monitoring the situation in Gurudaspur and Punjab. I am confident that the situation will be soon brought in control," he added.
Rajnath Singh also tweeted: "Also spoke to Home Secretary and NSA regarding the situation in Gurudaspur. Security forces have been rushed to the spot."
"Spoke to Punjab Chief Minister Shri Prakash Singh Badal who apprised me of the developing situation in Gurudaspur."