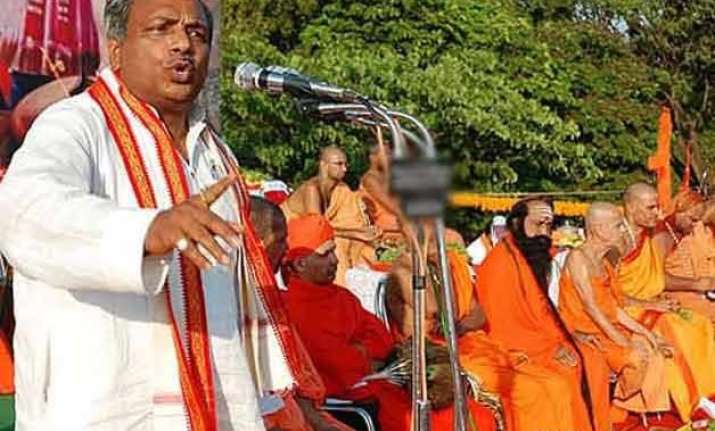 New Delhi: In controversial remarks, VHP today accused Muslim leaders of some political parties of "acting like mentors of terrorists" to threaten India and said they have no right to live in the country.
The outfit said churches and politicians with "jehadi mindset" were bringing a bad name to India in the name of religion.
"Sometime Owaisi, sometime Abu Azmi, sometime Azam... in the name of religion they act like mentors of terrorists, who are traitors and enemy of humanity, and give threats to India.
Such people have no right to live in India," VHP joint general secretary Surendra Kumar Jain.
Jain made the statement at the inauguration of two-day national conference of Bajrang Dal, a Hindutva outfit linked with violent activities in the past.
In their zeal to oppose Hinduism, these leaders start opposing the Constitution and country, he alleged.
His comment comes against the backdrop of a row over AIMIM chief Asaduddin Owaisi's remarks which suggested that Mumbai blasts convict Yakub Memon was facing gallows due to his religion.
BJP MP Sakshi Maharaj had responded saying he should go to Pakistan if he cannot accept the decision on Memon.
Several Hindutva outfits have been accused of being behind controversial activities like 'love jehad' and 'ghar wapsi', which have invited concerns from minority groups.