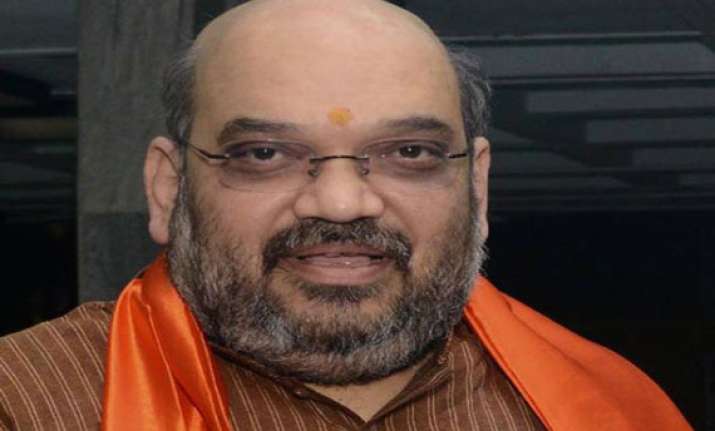 Varanasi: Narendra Modi's candidature from Varanasi will help BJP gain more seats in eastern Uttar Pradesh as well as neighbouring Bihar and lay the foundation for an NDA government, his close aide Amit Shah said today. 
Formally launching Modi's campaign in the constituency by inaugurating a swanky election office here, the BJP PM nominee's pointsman in UP claimed it was a "one sided" contest and Modi will win "by the biggest ever margin" in the country's electoral history.
"The next government at the the centre will be formed by NDA and its foundation will be laid down from Uttar Pradesh as well as Benaras (Varanasi)," Shah said addressing his maiden press conference since he was appointed last year as in-charge of Uttar Pradesh, a crucial state in the poll arithmetic as it sends 80 MPs to Lok Sabha.
He also distanced the party from slogans supporting Modi prepared by twisting religious chants which have sparked fears of communal polarisation, saying the party was not taken into confidence and such things should not be done.
Shah remarked that the slogan 'Yeh to pahli jhanki hai, Kashi Mathura baaki hai' that did the rounds after the Babri Masjid demolition at Ayodhya, has 'never been a slogan of the BJP'.