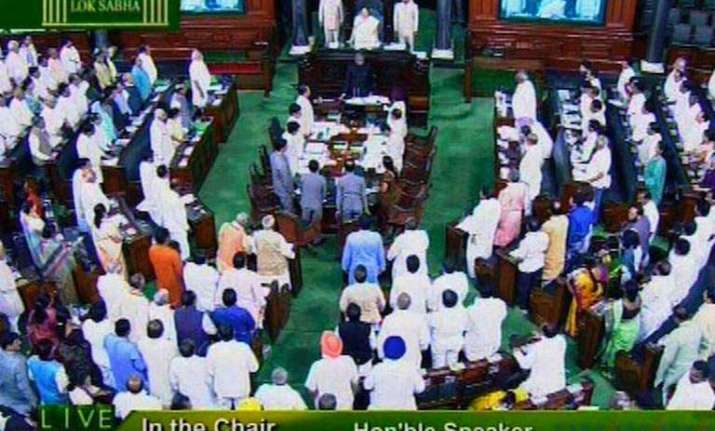 New Delhi: Reports of Shiv Sena MPs, apparently angry over not being served Maharashtra food, allegedly forcing a Muslim worker to eat a chapati to break his Ramzan fast today created uproar in both Houses of Parliament.
As soon as the Lok Sabha assembled for the day, several Opposition members raised the issue and termed it as violation of religious beliefs.
Members from Congress, RJD, Trinamool Congress and AIMIM were on their feet raising the issue. PDP members too were seen waiving a paper but they could not be heard in the din.
AIADMK members were seen waiving a copy of an an English daily but Speaker Sumitra Mahajan asked them not to raise the same question every time.
The Speaker said the members should allow the Question Hour to proceed smoothly and she would allow the issue to be raised during Zero Hour.
She said Congress leader in Lok Sabha Mallikarjun Kharge and Shiv Sena's Anant Geete had met her separately.
Parliamentary Affairs Minister M Venkaiah Naidu said the issue could not be raised as "nobody knows the facts" and before raking up the issue the facts should be ascertained.
Prime Minister Narendra Modi was present in the House when the issue was raised.
After the Speaker's assurance, the House proceeded with the Question Hour.
It was reported that a group of around 11 Shiv Sena MPs, apparently angry over not being served Maharashtrian food, allegedly forced a Muslim catering superviser who was fasting for Ramzan to eat a chapati at the new Maharashtra Sadan in the national capital last week.