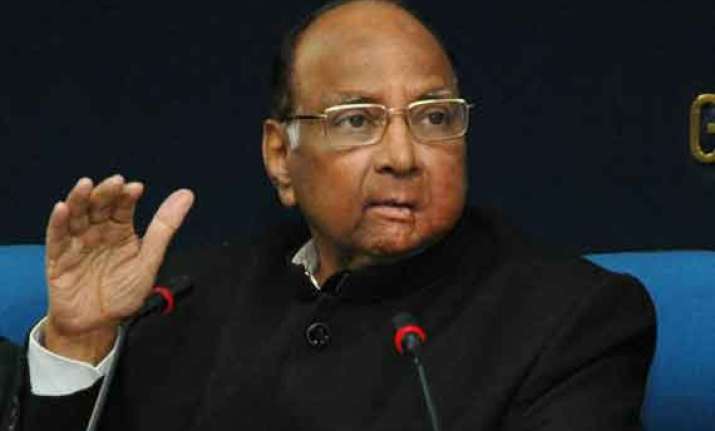 Mumbai: Voicing confidence about UPA III returning to power after Lok Sabha elections, NCP chief Sharad Pawar has said it will hold together even in defeat and Congress will revive after the setback.
"Firstly, I don't think UPA III will not be there after the polls, not on Congress' strength alone but with support from other parties. UPA will hold together 100 per cent even if NDA forms the government," Pawar, Union Minister of Agriculture, told PTI in an interview. 
The NCP veteran also said he does not see Congress hunt for a new leader like Priyanka Vadra if Vice-President and campaign spearhead Rahul Gandhi fails to deliver in the Lok Sabha elections.
"Congress is a funny party. It does get setbacks, it does get revived.
If the situation comes (when Congress has to sit in the opposition) a team of good leaders will work under his (Rahul's) leadership," he said.