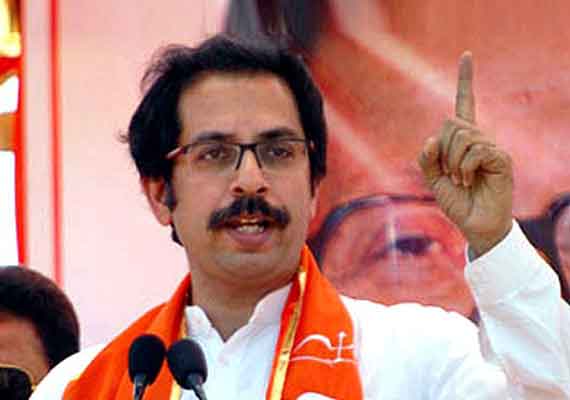 Mumbai: Shiv Sena president Uddhav Thackeray has asked his party workers to unfurl the saffron flag atop Maharashtra Secretariat to fulfil the dream of late Bal Thackeray.
However, Uddhav refrained from mentioning Narendra Modi even once in his 12-minute long speech.  Uddhav, who addressed a "jallosh" (victory celebration) rally of party workers and 18-newly elected Sena Lok Sabha members in suburban Andheri last night, said the next target would be state Assembly polls due in four months.
He attributed poll success to the vision of late Thackeray but did not mention Modi even once in the speech.  
He also refrained from commenting on his cousin, MNS chief Raj Thackeray's decision to contest the assembly elections and was silent on the chief ministerial candidate issue too.