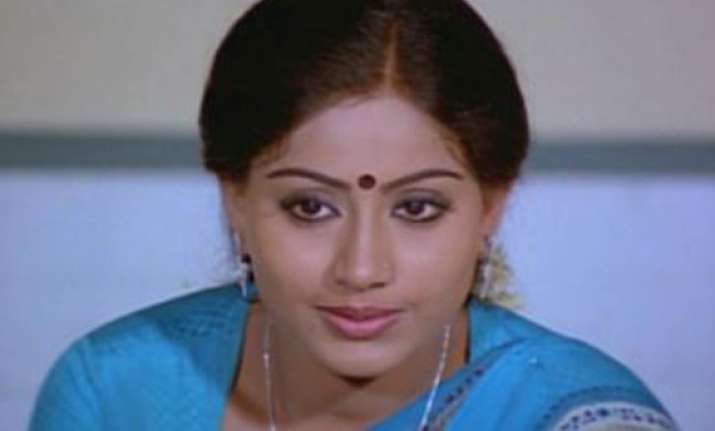 Hyderabad, Aug 1: The Telangana Rashtra Samithi (TRS) party in Andhra Pradesh has suspended Member of Parliament M. Vijayashanti for "anti-party activities" amid reports that she planned to join the Congress.
TRS chief K. Chandrasekhara Rao announced her suspension late Wednesday night after the politburo took a decision.
Vijayashanti was also served a show-cause notice, asking her to explain why the party should not expel her for "anti-party activities".
The politburo cracked the whip as the actress-turned-politician was planning to switch loyalties to the Congress party. The MP from Medak reportedly decided to join the Congress after the latter decided Tuesday to carve out a separate Telangana state from Andhra Pradesh.
Vijayashanti is said to be camping in Delhi. Sources said she could join the Congress any time now.
She had been staying away from TRS activities for the last few months because of differences with KCR, as the TRS chief is popularly known. Vijayashanti had been in a sulk ever since she was informed that KCR was keen to contest from Medak in the 2014 elections. The TRS president currently represents Mahabubnagar parliamentary constituency.
Vijayashanti, who was advised to contest from Secunderabad constituency, had stated that nobody could prevent her from seeking re-election from Medak for as long as she enjoyed the blessings of Medak's people.
In the 2009 elections, Vijayashanti had threatened to quit TRS after she was named party candidate from Mahabunagar. KCR, who wanted to contest from Medak, conceded her demand in the last minute.
The actress, who earned the nickname "Lady Amitabh" for her action roles, was reluctant to contest from Mahbubnagar, which is not considered a TRS stronghold. The 49-year-old actress, whose film career spans three decades, had joined the BJP in 1997.
Vijayshanti, who was the national general secretary of the BJP's women wing, quit the party in 2005 to float a separate outfit to fight for statehood for Telangana.
She merged her Talli Telangana Party with the TRS in 2009, and was made party general secretary.