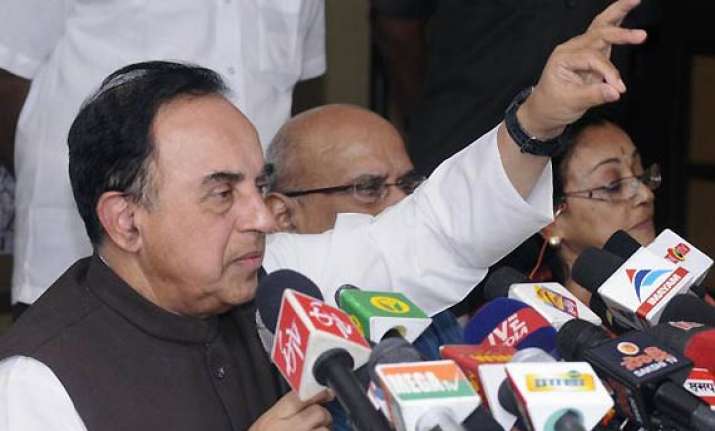 Panaji, Dec 22: Putting speculation to the rest, Janata Party President Subramanian Swamy today said "in-principle decision" to join NDA had been taken.

"There were discussions to bring Janata Party into NDA.  Now it is decided that we should join," said Swamy, whose party had left BJP-led NDA in 1998.

"I have agreed in principle but the final decision is yet to be announced," he told reporters here. "I (Janata Party) am engaged (to NDA) but 'sapta-padi' is yet to be done," the maverick leader quipped.

Swamy had earlier said that he was open to join NDA as there were no ideological differences with BJP.