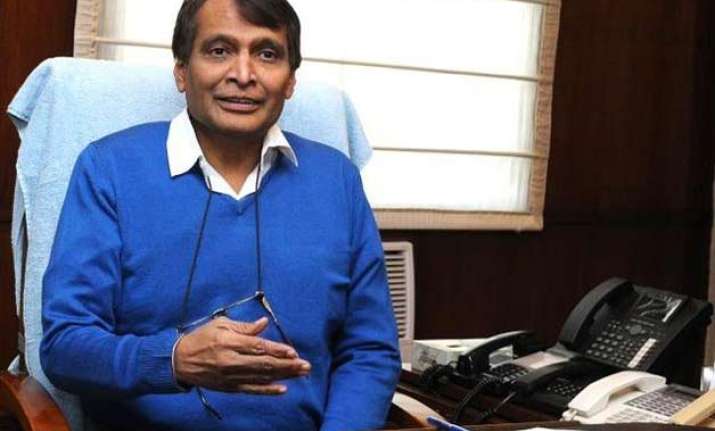 New Delhi: Railway Minister Suresh Prabhu on Friday ruled out privatisation of Railways and retrenchment of the workforce, saying the public transporter was committed to protect the interests of the employees even if private investment is allowed in the sector.
Allaying apprehensions of some members who raised the issue and wanting to know about the fate of the employees as the Railways proposed to execute several projects through PPP mode and joint ventures, he said the key areas of operations would always remain with Railways.
 
"There would be no privatisation of Railways. If some private sector comes, it does not mean that Railways will be privatised," the Minister said in Rajya Sabha during the Question Hour.
 
He said PPP would also ensure that rail connectivity to backward regions is also taken up for execution. Prabhu, who presented his maiden Budget yesterday, said Railways have identified strengthening of rail connectivity, private container train operation, building private freight terminals, wagon investment/leasing schemes and redevelopment of stations for private investment.
Under the policy of participative model for rail connectivity and capacity augmentation, investment of Rs 10,000 crore has been committed for 19 rail projects so far. Similarly, 128 rakes have been procured and 14 new terminals entailing an investment of about Rs 5000 crore have taken place since the launch of the private freight terminal policy in 2010, he said.
The Minister also informed that five stations such as Habibganj, Chandigarh, Bijwasan, Shivajinagar and Anand Vihar have been enstrusted to Indian Railway Station Development Corporation for redevelopment. Draft master plan and feasibility reports have been prepared for the same, he added.