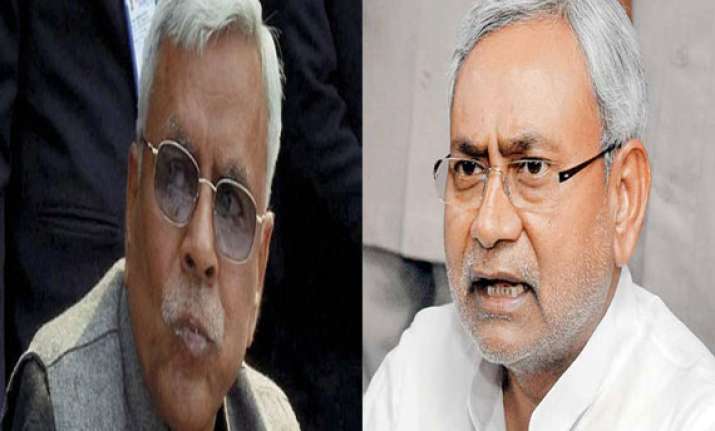 Patna: Peeved at the denial of a second term in Rajya Sabha, senior JD(U) leader Shivanand Tiwari today lashed out at Bihar Chief Minister Nitish Kumar for being 'arrogant' and said there was no place in the party for anyone who disagreed with Kumar.
"Kumar is an arrogant person who believes in the mantra of 'I' ... There is no place in JD(U) for anyone who does not nod to the chief minister's views," Tiwari said in a rejoinder to state unit JD(U) chief Bashistha Narayan Singh.
The disgruntled JD(U) MP said it was Kumar's 'big ego' that came in the way of his nomination for a second term and two other innocent leaders (N K Singh and Sabir Ali) met the same fate for which he felt sorry.
Tiwari criticised Singh for claiming that the decision to send three new persons to Rajya Sabha in place of the sitting MPs was taken at his behest to which Kumar concurred and said he was trying to defend a leader (Nitish Kumar) whose dictatorial style of functioning was known to everybody.
He said he had apprised Singh about his inability to contest the Lok Sabha polls. N K Singh too was not expected to contest the polls against the sitting independent MP from Banka - Putul Singh, the widow of former union minister Digvijay Singh.