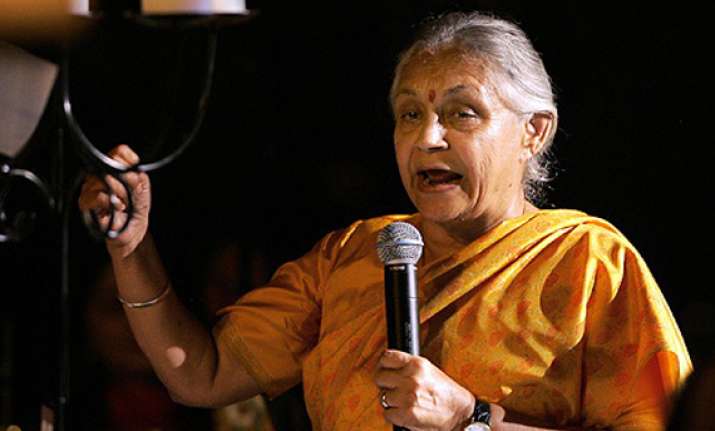 New Delhi, Dec 29: Terming the gang-rape of the 23-year-old girl as a "shameful incident" for her as an administrator, Delhi Chief Minister Sheila Dikshit today condoled the death of the victim and said one must ensure that such "ghastly" acts do not happen again.  
She also appealed to people to maintain peace and calm against the backdrop of violent demonstrations last weekend over the gang-rape incident.
"Our heart goes to the family. My heart is burning over the incident. The passing away of the girl is a truly and terribly tragic incident. It shook our conscience," Dikshit told PTI.
The girl, who was gang-raped allegedly by six men in a moving bus in south Delhi on December 16, breathed her last in a Singapore hospital early this morning after battling for life for the past 13 days.
"It is a shameful incident for me as a Chief Minister and also as a citizen of Delhi. It is time for all of us to reflect on what has happened.
"We all must ensure such ghastly incident do not happen in future. I pray for her," Dikshit said.