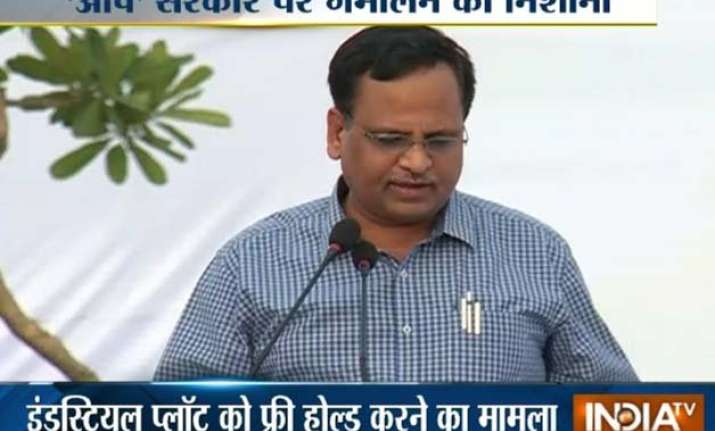 New Delhi: Senior bureaucrat Shakuntala Gamlin has written a letter to Lieutenant Governor Najeeb Jung against Delhi Health Minister Satyendra Jain.
Gamlin, Principle Secretary (Power), has accused the Minister of pressurising her to prepare a Cabinet note without LG's permission.
Jain, according to Gamlin, had forced her to prepare a Cabinet note ensuring conversion of leasehold industrial plots into freehold.
As per the rules, public order, police, land and services fall outside the purview of legislative assembly of the national capital territory of Delhi and consequently the government of NCT of Delhi will have no executive power.
In a notification last week, the Union Home Ministry made it clear that the LG has jurisdiction over matters concerning services, public order, police and land.
In this situation, it is mandatory to seek LG's approval before preparing a Cabinet note concerning land and others.
Gamlin was at the centre of controversy when there was a huge row between Jung and CM Arvind Kejriwal over her appointment as acting Chief Secretary.