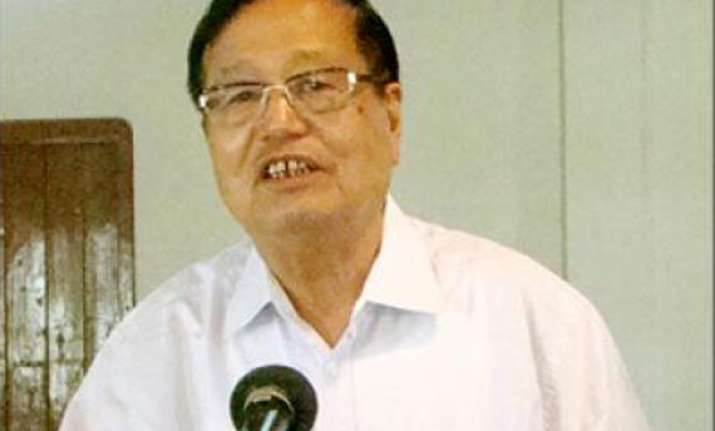 Bhubaneswar, March 21: Veteran Congress leader and former chief minister of Nagaland Senayangba Chubatoshi Jamir was Thursday sworn in the new governor of Odisha, officials said.
He was administered the oath of office by Odisha High Court Chief Justice C. Nagappan in a special ceremony organised at Raj Bhavan, the official residence of the governor here.
Chief Minister Naveen Patnaik, members of his council of ministers and leader of opposition Bhupinder Singh were among those who attended the ceremony.
Jamir, 82, had earlier served as governor of Maharashtra and Goa. He has been chief minister of Nagaland five times -- 1980-1980, 1982-1986, 1989-90, 1993-1997 and 1997-2003.
He brings with him rich political and administrative experience. He plunged into active politics in his student days and became the president of Students' Christian Movement while he was studying for his law degree at Allahabad University during 1954-57.
In 1960, he was a member of the delegation that met the then prime minister Pandit Jawaharlal Nehru for political talks. It ultimately resulted in the creation of Nagaland as the 16th state of India and Jamir is regarded as one of the architects of modern Nagaland.
The next year, Jamir was elected as the first Lok Sabha member from the newly-carved state of Nagaland.
Over the years, he served as minister at the centre, handling portfolios like railways, labour and rehabilitation, community development and cooperation, food and agriculture.
In 1971, he moved to state politics and was elected to the Nagaland legislative assembly and since then never lost any assembly election. He was the state Congress president for 11 years.