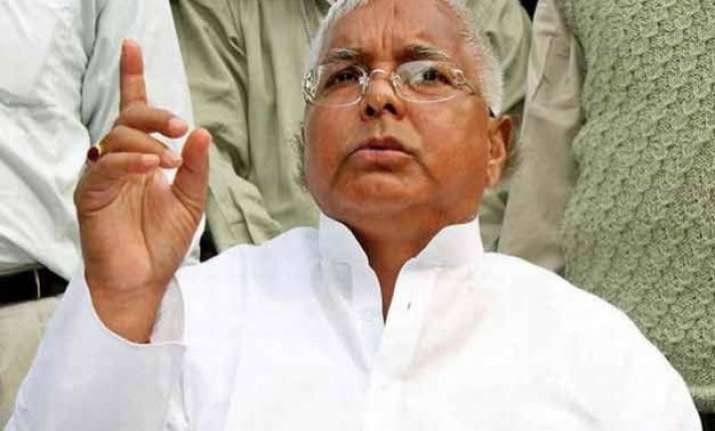 Patna: RJD will counter with 'tumtums' or horse-carts BJP's 'parivartan raths' or chariots which are being rolled out in poll-bound Bihar for making people aware of NDA's policies. RJD president Lalu Prasad today said his party will counter the 160 'Parivartan raths' with 1000 'tumtums'.
Fitted with 'bhoppu' (loudspeakers), these low budget 'tumtums' would move in the interior areas of Bihar carrying the party's message for the poor and expose the BJP, he said. (Read: Lalu Prasad lambasts Narendra Modi government for not releasing caste census)
Prasad said this at a function in the Gandhi Maidan which was the venue of an NDA function yesterday where BJP president Amit Shah flagged off 160 high-tech 'Parivartan raths'. "Amit Shah is indulging in 'dhong' (hypocrisy) in Bihar.
He should first wash the sin committed in Gujarat in 2002," the former chief minister said while addressing the function organised by members of Turha caste.
He questioned the source of money for BJP's 160 high-tech raths which Shah described as "doot" (messenger) of Prime Minister Narendra Modi.
The RJD chief was the prime target of Shah and other NDA leaders at yesterday's programme. Prasad once again made a strong pitch for release of socio-economic caste census report.
He asserted if the caste report was not made public he would observe one day protest fast on July 26 and RJD would organise Bihar bandh the next day. Prasad made a scathing attack at the Modi government and said "when the poor asks for roti, the government asks them to do yoga."