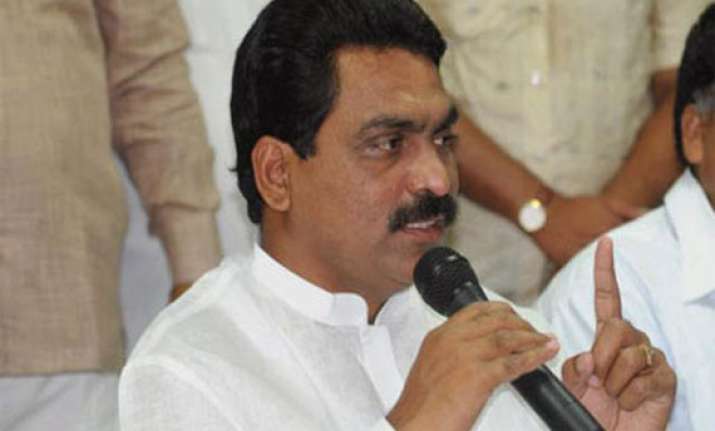 New Delhi: Seemandhra MP L Rajagopal, who had created a storm by splashing pepper spray in Lok Sabha, today resigned from Parliament and announced quitting politics, saying he was "hurt" as Telugu people have been divided following the passage of Telangana bill in Lok Sabha.
Rajagopal, an expelled member of Congress, said he has sent his resignation to the Lok Sabha Secretariat and he would meet Speaker Meira Kumar tomorrow to press for its acceptance.
The Vijayawada MP's action came within hours after the controversial bill was passed by the Lok Sabha.
The Speaker had suspended 16 Seemandhra MPs, including Rajagopal who opposes Telangana state, after the pepper spray incident on February 13 and they could not attend the House today.
"I submit my resignation from Lok Sabha. I am quitting politics too. I'm hurt as Telugu-speaking people are divided now. It is a sad day. I lost interest in politics," Rajagopal told PTI.
The industrialist-politician said he had announced in the year 2009 at the peak of pro-Telangana agitation that he would quit politics if a separate state is formed.