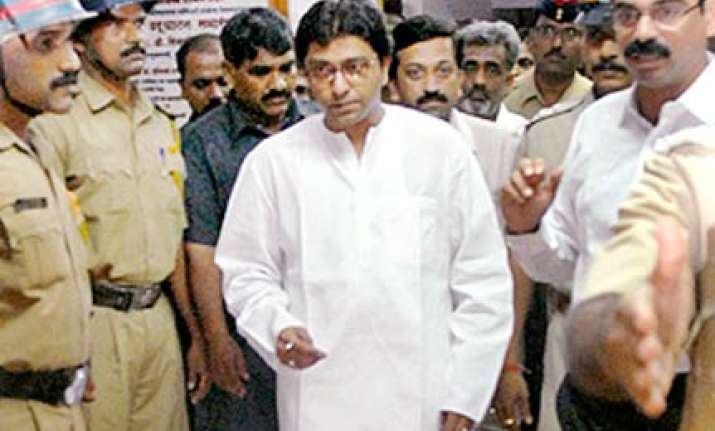 MNS chief Raj Thackeray on Tuesday warned multiplexes which are not showing Marathi films despite government directives.
"Prepare a list of multiplexes that are not showing Marathi films from tomorrow," Raj told his partymen in Mumbai today at the third anniversary of MNS Cine Workers Association.
Despite the government resolution which makes showing of Marathi films compulsory, the multiplexes are breaking norms and this can no more be tolerated, he said.
"I want everything in Maharashtra to reflect the Marathi culture," he said.
Meanwhile, Bollywood actor Jitendra who was present at the function congratulated the MNS Cine Wing for doing great job against piracy.
"You are doing a good job against piracy and a great service to the film industry," Jitendra said. PTI