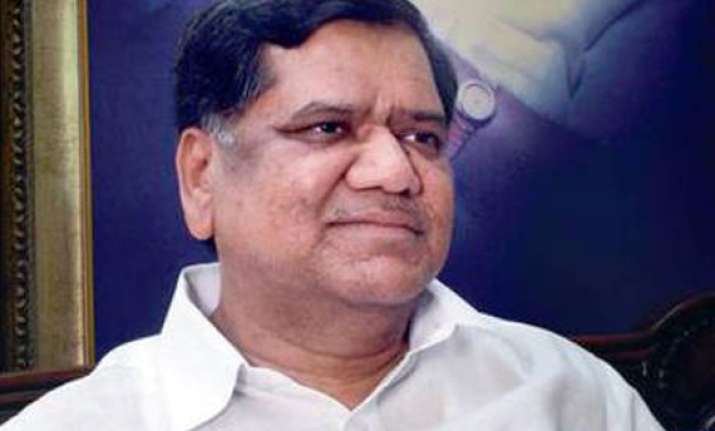 Bangalore, Feb 26: The railway budget for fiscal 2013-14 was totally disappointing to Karnataka as many projects proposed by the state had not been considered, Chief Minister Jagadish Shettar said Tuesday.
"The average railway density in Karnataka is 16.9 percent as against the national average density of 24 percent and 31 percent in neighbouring Tamil Nadu. Neglecting this aspect, the railway minister has failed to sanction new rail routes and trains to the state," Shettar said in a statement here.
Asserting that Karnataka was the only state in the country providing land and 50 percent of the cost of new rail projects, Shettar said it was regrettable that demands of the state were ignored despite committing to share half of the cost.
"We had sent proposals to Railway Minister Pawan Kumar Bansal Jan 19, Feb 18 and Feb 21 for including in his budget many projects across the state that were pending over the years. Though we were assured of support even as early as Oct 20, 2011, the budget has failed to meet our expectations," Shettar lamented.
Of the seven new projects the state proposed, only Gadag-Wadi, Srinivaspur-Madanpalli, Chikkaballapur-Puttaparti lines have been approved, while proposals for Gadag-Haveri, Kadri-Puttaparti, Dharwad-Belgaum and K.R.Nagar-Kushalanagar ignored.
"Our request to undertake Bijapur-Shahabad, Talaguppa-Honnavar, Hubli-Ankola projects on PPP (public-private partnership) basis has also been not considered," Shettar pointed out.
The state's request to include projects pertaining to Tiptur-Dudda, Gadag-Mundargi-Harapanahalli, Mangalore-Gulbarga, Alamatti-Koppal, Alamatti-Yadgir, Bijapur-Athani, doubling of Bangalore-Mangalore, Bangalore-Sirdi, Raichur-Bagalkote and a day train for Bangalore-Mangalore (via Mysore) were not sanctioned.
"Though movement of a few trains has been extended, it is beneficial to other states as the distance extended within the state is very short. Instead of addressing out earlier grievance, the budget has done injustice to the state," Shettar added.