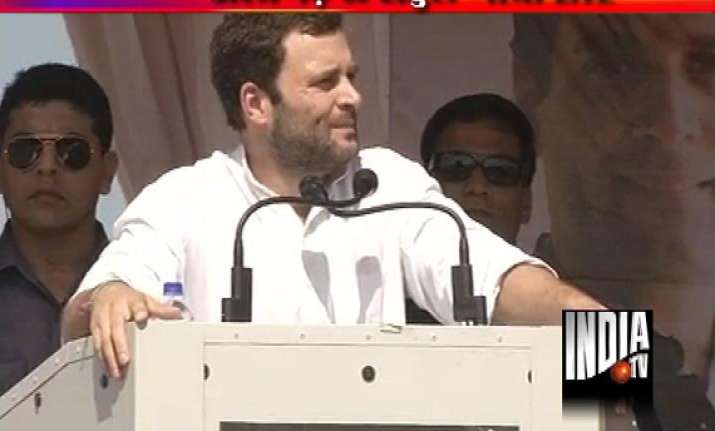 Rampur/Aligarh: An unusually combative looking Rahul Gandhi today lashed out at the BJP and Samajwadi Party saying that the UPA in its last nine years of rule has given poor people the right for food, the right for jobs and  the right for information.
He also added the land acquisition bill among UPA's achievements.
Addressing rallies in Aligarh and Rampur, the Gandhi scion said, it's the Congress alone which thinks and works for the poor.
"They (read BJP) do not think about the poor nor even meet the poor. I want to tell them, if you want to win elections, you must speak about the poor and meet the poor".