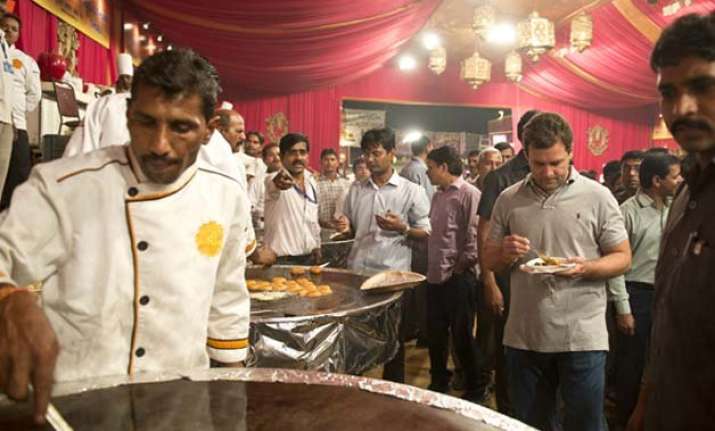 New Delhi: Ahead of Dussehra celebrations, Congress Vice-President Rahul Gandhi today made a surprise visit to Ramlila in Red Fort ground and enjoyed delicious Old Delhi dishes.
Rahul's entered into Sri Krishna Gupta's famous Pandal and enjoyed 'aloo ki tikki'. He tried many other delicacies such as 'pao bhaaji', 'aloo chaat', 'paneer matar tikki' and 'kesar pista kulfi'.
Caterer Sri Krishna Gupta said that Rahul Gandhi visits his pandal every year and enjoys his famous dishes. "Rahul likes 'matar ki tikki', 'aaloo ki tikki', pao bhaaji' and kulfi," said Gupta.
Inside the Ramlila ground, Gandhi scion talked to people and even posed for pictures with them.