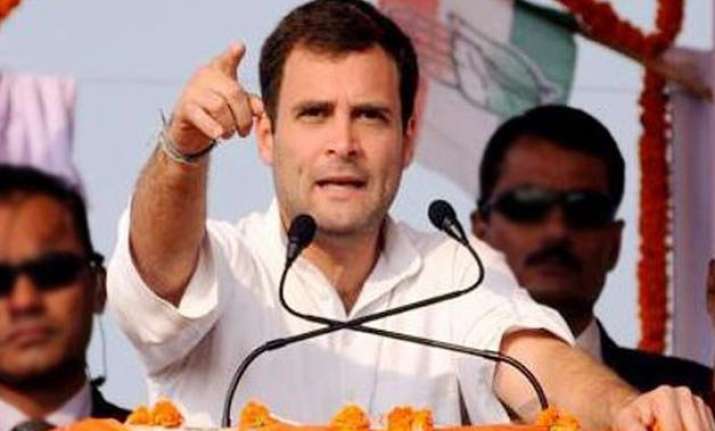 New Delhi: Congress president Sonia Gandhi has finally agreed to pass the baton of presidency to his son and party vice-president Rahul Gandhi. Reportedly, Rahul will head the next session of AICC meet that is to be held in April.
Sonia Gandhi's tenure as the president will end in September and she has agreed to hand over the post to Rahul. Many congress leaders have been demanding to give more power to the vice-president and that was only possible if he was promoted to the president's post. It is being reported that Congress working committee's meeting will take place before the general session of AICC where Rahul Gandhi will be elected president.
Speaking to IndiaTV, senior Congress leader Kamalnath said that time has come to give full responsibility to Rahul because two power centres are hurting the party. He said Sonia will play the role of a mentor after Rahul becomes the party president.  
On Rahul's absence from the budget session of the Parliament, Kamalnath said he has gone away for the party only and he is making future plans for the party.
If Rahul becomes the party president there will be few leaders whose position will be elevated and few others will be sidelined. The leaders who could get favorable treatment by Rahul are, Digvijay Singh, Madhusudan Mistry, CP Joshi, Gurudas Kamat, Anand Sharma, PC Chako, Jairam Ramesh, Manik Tagore, Rajiv Satav, Ajay Maken, Bhakta Charan Das, Avinash Pandey and Sanjay Nirupam.
Leaders like Ahmed Patel, Janardan Dwivedi, Ambika Soni, Ghulam Nabi Azad, Motilal Vora, Mohan Prakash, Shakeel Ahmad and Mukul Wasnik could be sidelined when a new team by Rahul is formed.
Now it could be understood why Rahul had gone to isolation, it was to make pressure on his mother and senior leaders of the party.