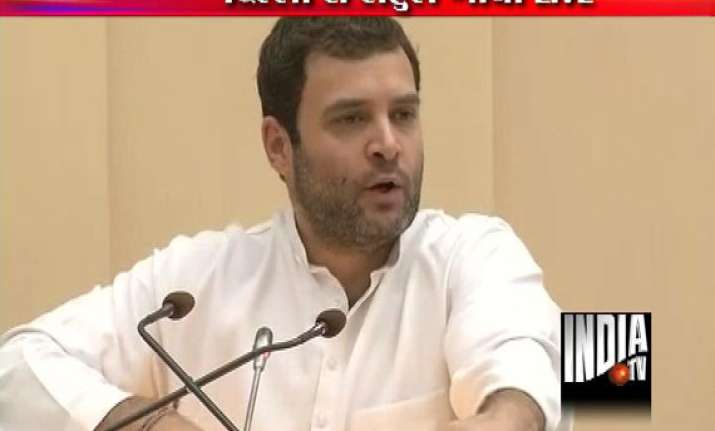 New Delhi: Expressing concern over the condition of Dalits in the country, Congress VP rahul Gandhi has said that the community needs the "escape velocity of Jupiter" to achieve success
Rahul today spoke out forcefully for empowering the Dalits and attacked BSP leader Mayawati, saying she was not allowing other Dalit leaders to rise.
Addressing two back-to-back functions in the capital on the empowerment of Dalits, Rahul Gandhi also hit out at the opposition, saying they would lose the 2014 Lok Sabha elections as they had ignored the Dalits, never bothered to go to their homes or "hold their hands and understand their problems".
Reaching out to the Dalits with the assembly elections and the general elections in mind, Gandhi also urged for more representation for the community in the party.