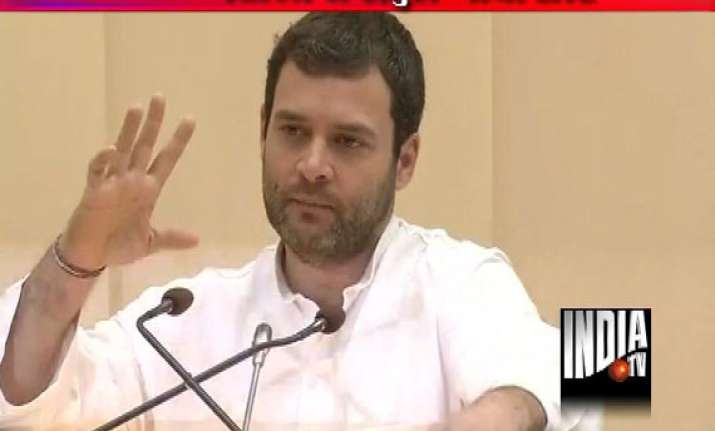 New Delhi: Congress vice president Rahul Gandhi today said his party had the potential to win 360 Lok Sabha seats in the next elections, provided it "voiced the concerns of all".
"Congress is the voice of India", said Rahul Gandhi while addressing a national awareness camp on Scheduled Caste empowerment at the Talkatora Stadium in Delhi today.
The camp was organised on Valmiki Mahasameelan Adhikar Diwas.
Defending his stand against  ordinance meant for protecting convicted MPs and MLAs, Rahul Gandhi said that what he did was totally correct.