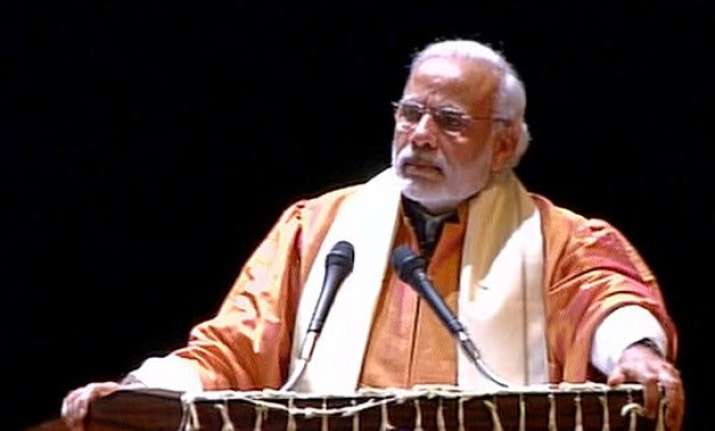 Lucknow: Prime Minister Narendra Modi today broke his silence on the suicide of Rohith Vemula in Hyderabad saying that it was unfortunate that a student was compelled to take such a drastic step and that he "felt the pain" of the bereaved family.
PM Modi also sought to keep politics aside as he expressed deep anguish at the loss of the family. "A young son of my country, Rohith, was compelled to commit suicide, what his family must have gone through, I can feel the pain," PM Modi said addressing the convocation of Babasaheb Bhimrao Ambedkar University in Lucknow.
"Politics aside, a mother has lost his son. There can be no bigger grief," an emotional Modi said.
The death of Rohith Vemula, who was found dead in his hostel room on Sunday has led to immense controversy across India. Rohtih was among five Dalit scholars who were staging a protest over their suspension following an alleged clash with some leaders of the Akhil Bharatiya Vidyarthi Parishad.
Protesting students have alleged that the central government was putting pressure on the Hyderabad Central University to act against those accused by the ABVP leader.
Meanwhile, based on the report by the fact-finding team, the HRD ministry has decided to set up a Judicial Commission to look into the sequence of events leading to Rohith Vemula's suicide. Union Minister for Human Resource Development Smriti Irani today spoke to Rohith's mother and assured her of justice.
The Judicial Commission will submit its report within three months.