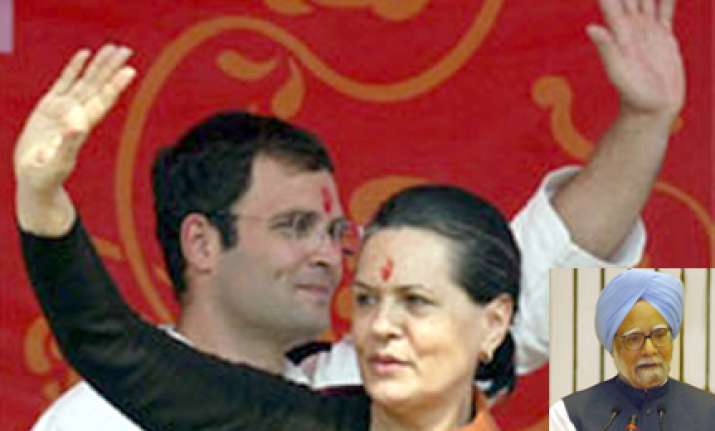 Giving impetus to Congress' election campaign in Haryana ahead of next month's assembly polls, Prime Minister Manmohan Singh, party chief Sonia Gandhi and general secretary Rahul Gandhi will address public rallies in various parts of the state. 
"The date and venues for rallies of the Prime Minister, Soniaji and Rahul are being finalised," Haryana Pradesh Congress Committee spokesman, Ved Prakash Vidrohi, said on Saturday in Chandigarh.
"The party's massive election campaign" for the October 13 assembly polls will be launched from the first the start of next month, he said. 
The Haryana assembly was dissolved on August 21 seven months ahead of its term following a recommendation by the state cabinet, paving the way for early polls as ruling Congress looked to capitalize on its success in the Lok Sabha polls, in which retained nine out of ten seats in the state. 
Congress had enjoyed an overwhelming majority in the dissolved 90-member House. 
Meanwhile, Vidrohi informed that the party has called a meeting of all its 90 candidates fighting the upcoming polls here tomorrow. 
"The meeting will be held under the chairmanship of Chief Minister Bhupender Singh Hooda when the party candidates will be apprised on the issues to be taken up during the election campaign as well the material to be distributed," he said.
The spokesman said the campaign schedule of Hooda, who has decided not to campaign in his home district Rohtak so as to devote more time in other constituencies, will also be finalised tomorrow . PTI